Next Meeting is via Zoom
Wednesday July 7, 2021
NOTE: This is our first In-Person / Hybrid Meeting.
See details below.
Transfer of Presidency
And Vision For The Year
Outgoing President Jeff Kolin
&
Incoming President Ray Giampaoli
This weeks meeting launches the new Rotary year for the Rotary Club of Santa Rosa.
President Jeff Kolin will be hosting his first and only in person meeting of his presidency.  He will be installing the new board of directors, inducting a new member, celebrating the presentation of the Clubs 100% Paul Harris award, and welcoming incoming President Ray Giampaoli.
Oh Yes, we are MEETING IN PERSON!!!!!
We will be meeting in person every week on Wednesdays from 12-1:30pm in the 300 Room at the Epicenter, 3215 Coffey Lane, Santa Rosa.
Register to attend at https://www.santarosarotary.com/meetings/  In person attendance and virtual attendance require pre-registering.
–>  Debi will send you the Zoom login link for the 12:00 meeting once you have paid. Feel free to put your feet up, grab a sandwich, and join the meeting. <–
In-Person / Hybrid Meeting details:
Effective July 7th, 2021, we will be hosting in-person and online meetings. In-person meetings will be located at the Epicenter Sports Center located at 3215 Coffey Lane, Santa Rosa, CA.  Use the first door, closest to Piner Road. There will be greeters at the door to guide you.
Meetings times are the same.
–> Please note that starting the July 7th meeting you will NEED TO MAKE A RESERVATION IN ADVANCE so we have a proper count.  Debi Zaft will email you the link in advance of the meeting.  Use this link for details and to pay.  CLICK HERE!
Wednesday July 14: District Governor Dustin Littlefield's visit to our club
Wednesday July 21: Family Justice Center of Sonoma County
Wednesday July 28: Redwood Gospel Mission
Keep checking back.  New Programs coming soon!
UPCOMING SOCIALS
Keep checking back.  New socials coming soon!
USEFUL LINKS
Visit our district at: http://www.rotary5130.org
Check out Rotary International at: http://www.rotary.org
Come see us at: http://rotarymeansbusiness
Watch The Meeting:  Did you miss the meeting?  Here is a link to the recording of last week's meeting:
(Click here)
Please note it is only available to view until 7/11/21
Opening Ceremonies:
President Jeff welcomed us and our guests to one of the most favorite meetings of the year, Debunking!  President Jeff led us in reciting the Pledge of Allegiance.
Reflection:  Ginny Cannon read a quote, "The meaning of life is to find you gift.  The purpose of life is to give your gift away."  President Jeff certainly was that this year!
Guests:  Mel Konrad, Terry Abrams, Rich de Lambert, Liz Lecoursy, Patty Kolin and Elaine Olson.
Recognitions:
Ray Giampaoli donated $50.00 to the John Brown fund in honor of a friend. Cathy Vicini adopted Knox's great-great-grandson, Irish.  She donated $100 to the Foundation. Craig Meltzner, who loves social dancing, finally got to dance again last night so he donated $100.00 to the Foundation.
Announcements:
Ray Giampaoli, in his last day as President-Elect, announce that the Giro d'wine Country is officially sold out at 1000 riders and has a waiting list!  Jersey and T-shirts are available to buy on the website.  We have $13,000 in official sponsors thus far. The goal is $20,000.  Please see him for sponsorship packages.
Mark Burchill says that 25% of the 100th Birthday Celebration is sold!  Please email him at RotaryMarkB@sonic.net if you want tickets or tables.
Sunshine Report:
Jose Guillen's father-in-law has passed away.  As Jose said, he was 93 years old and had a long, good life.
Former Rotarian Sightings:
Jack Tolin was seen by Vickie Hardcastle out riding his bike.  He looks good and is enjoying life.  Julia Parranto saw Chad and Nour Maxwell while out for dinner.  Nour is considering coming back to the club!
July Birthdays:
Mary Graves is restarting birthdays!  It will always be the first meeting of the month and there will be prizes; something about Corrick's Keven Brown……
The Debunking:
First, we had Karen Ball sing the following to the tune of "The Brady Bunch."
Here's a story about a man named Kolin
Who worked in government for 41 years
First in Southern California in Santa Clarita
Then in Pittsburg, before he came up here
But the story, it continues.
As manager of Santa Rosa too
Then to Beverly Hills he managed the next 5 years
Back to Santa Rosa, hmmmm – DeJa'Vu!
Till one day when this Kolin joined our Rotary
And we knew that he was more than we could afford
But this Club, it needed a good leader.
And that's the way we all became the Rotary Board.
The Rotary Board.  The Rotary Board
That's the way we became the Rotary Board!
The gist of the story was Julia, Robert, Casey D, Kris, and Andrea are in line at the buffet and Cathy, seeing a rather strange guest at the door (Mark), asks Debi to greet the man.  He happens to be an NSA agent and he is looking for President Jeff.  All hell breaks loose, and the rumors fly about why Jeff would be meeting with an NSA agent and why he would be making calls to Russia?
If you want to know more, ask Debi Zaft to forward the recording of the meeting to you.
President Jeff gave us some parting words and opened the meeting for comments:
Ray G:  Thank you for bringing back Hands-On projects.
Casey C:  Thank you for being a reference so that she could rent an office space.
Rich d'L : Thanks for attending the poker games and taking everyone's money!
Robert P:  Thanks for not giving the Sergent of Arms a reason to fine him.
Craig M:  Thank you for handling Zoom so professionally and your leadership.
Ginny C: Thanks for the excellent speakers this year (thanks to the speaker committee, says Jeff).
Mary:  Thank you for mentoring two Rotaractors
Steve O: Welcome to the Past-Presidents Club and thank you for your work with the Foundation this year.
Pete L: Thank you for keeping our budget together during this rocky year.
Karen B:  Thank you for getting all your reports in on time and being a fast budget learner.
Jose G:  Our higher power puts us where we need to be, and the Rotary Club of Santa Rosa needed your humility, care, compassion and resiliency to get us through this year.
Julia P:  You are a remarkable leader who held us all together. She worked harder because you asked her to, and she gladly did it.
Jeff K: It was and eventful and rewarding year despite the challenges.  It gave him the opportunity to get to know more about our members.  Thank you to the Board for never saying no. Casey D'Angelo did a stellar job on programs.  Zoom was difficult, but a useful tool that kept us together.  It will be a useful tool in the future.  It was remarkable that We had both the District Governor and District Grant Chair as members of our club this year.  The Board and Foundation Board worked hard to make their relationship work this year and set the tone for a closer alliance in the future.  Our club worked together to make Santa Rosa a better place.
New Member:
Cookie Garrett, sponsored by Mary Graves.  She works for Sonoma State University.
Program Slides:
(No program slides this week)
Additional Pictures:
Governor, District 5130
Doug Johnson
Secretary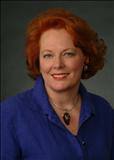 Debi Zaft P.O. Box 505 Santa Rosa, CA 95402
Board of Directors
Club Service I, Membership, Julia Parranto
Club Service II, Club Meetings, Casey D'Angelo
Club Service III, Fundraising, Diane Moresi
Club Service IV, Member Activities, Anne Gospe
Club Service V, Information Technology and Records, Pete Lescure
Community Service I, Member Involvement, Rio Ray
Community Service II, Youth, Andrea Geary
Vocational Service, Carolyn Fassi
International Service, Dan Balfe
DIGITAL EDITION No. 414 June 30, 2021  EDITOR: Kris Anderson PHOTOGRAPHER: Kris Anderson PUBLISHER: Richard Lazovick