Note:  NEW LOCATION

Meetings are now at the Bennett Valley Golf Course
Next meeting
Wednesday, March 8, 2023

Boys and Girls Club of Sonoma & Marin
Haley Bly
Haley Bly –  Boys and Girls Clubs of Sonoma & Marin will show us pictures of the almost completed new facility in South-west Santa Rosa when she presents a program on the Boys and Girls Club of Sonoma & Marin.
The Boys and Girls club of Sonoma-Marin has been serving youth for over 70 years.   Since 2008, they've grown from serving 300 young people to more than 10,000 Sonoma County children every year at over 30 Clubs. Their growth is the outward demonstration of commitment which will enable all young people, especially those most in need to reach their full potential as productive, caring, responsible citizens. The Boys & Girls club is making a difference in the lives of thousands of youth!
PLEASE NOTE: Meeting In-Person only!  Please register: Contact Casey D'Angelo
Note: We moved – Meetings of the Rotary Club of Santa Rosa will move to the Bennett Valley Golf Club on Wednesday, starting February 22, 2023, at noon. We must place our reservations eight (8) days before the meetings. Attendance will be in-person only, no zoom option or recording.
To be held at Bennett Valley Golf – in-person only.
Wednesday March 15: Sonoma County Supervisor Dist 1
Wednesday March 22: It's Raining Cats & Dogs
Wednesday March 29: Paradise Ridge Sculpture Garden
Click here for the current calendar (Subject to updates).
UPCOMING SOCIALS & PROJECTS & EVENTS  
Redwood Empire Food Bank – The club's Rotary Work evening is Wednesday, March 8, 2023, at 5 PM. Please mark your calendar and join your fellow Rotarians for this important hands-on community project!
New socials, projects, & events coming soon!
Rotary Announcements
May 27 – 31, 2023: The Rotary International Convention will be in Melbourne, Australia. You can sign up now and book you room(s). This will be RI President Jennifer Jones' convention so it should be epic as the first woman RI president.
USEFUL LINKS
Visit our district at: http://www.rotary5130.org
Check out Rotary International at: http://www.rotary.org
Come see us at: http://rotarymeansbusiness
Watch The Meeting:
Meetings are not being recorded at this time.
"Welcome to the Rotary Club of Santa Rosa where we imagine a world that deserves our best, where we get up each day knowing that we can make a difference."
Opening
Casey D'Angelo led today's opening ceremonies and ended with the following reflection he felt was applicable on a day honoring our youth.
"The mind that opens to a new idea never returns to its original size.
Learn from yesterday, live for today, hope for tomorrow. The important thing is not to stop questioning." Albert Einstein
Visiting Rotarians
Kathy Schwartz is a former Santa Rosa club member and is now a Sebastopol Club member.
Guests
Ryan Thomas introduced his son, Zack, a student at Cardinal Newman.
Fred Levin, a past president, introduced himself and let us know he is rejoining the club soon.
Doug Landin is a regular visitor who will be joining the club in the near future.
Diane Moresi introduced Leslie Jordan Bisbee, the non-profit Free To Be executive director.
Ukraine Update
President Kris announced to the audience that we have just completed the purchase and delivery of $150,000 high-end first aid kits for the battlefield.
Jeff Gospe shared an update and video of the Ukraine generator project to which our club has donated $30,000 to date. The video shows the Rotary Club of Cherkasy president walking the city streets, showing where the generators are assembled and where they are used.
Sunshine
Ginny Cannon had nothing to report today.
However, President-elect Ann Gospe had spoken to Cathy Vicini and learned that she is recovering from Covid and has pneumonia due to the virus. Her husband is hospitalized and is very ill. Please keep them in your thoughts.
Raffle
Chances to win are good this week, with $110 in the pot and only four marbles to select from.
Leslie Jordan chose the ticket from the bucket, and Kathy Schwartz had the lucky number. However, she did not select the correct marble and was not a winner today. She placed the $10 consolation prize into the Polio Pail.
Redwood Empire Food Bank
Our next volunteer evening is Wednesday, March 8, at 5 PM.
Giro Bello
Giro Bello registration is now open. There were 15 riders registering on day one. The website is www.girobello.com. The first Giro Bello Committee meeting was Friday, March 3, 2023, at 5 PM. The meeting was held in President Kris's conference room at Atrium Court, 1260 N. Dutton, Santa Rosa, CA.
Rotary Club of Sebastopol Fundraiser
Kathy Schwartz announced that the Rotary Club of Sebastopol is hosting a golf tournament and BBQ on April 7, 2023. They are only taking 36 golfers, so sign up soon, and the good news is that you don't have to be a pro golfer to play.
Program
Ryan Thomas hosted our annual Outstanding Student Awards program.
Once a year, the club designates a meeting to honor the outstanding students selected by the administrator and staff at each local high school, both public and independent. The criteria for selecting the outstanding student is left to the administrators and staff at the school. They look at multiple factors, such as academics, extracurricular participation, and citizenship. Ryan announced to the students that a scholarship application is available to them from the Rotary Club Foundation, the Stan Lance Memorial Scholarship, for $2500. Applications are due on March 10, 2023.
Each administrator spoke about the student who was selected, outlining the qualities and characteristics the student possesses that, in their mind, made them an outstanding student. The student, in turn, made brief comments and thanked the Rotary Club of Santa Rosa.
The following students received the 2023 Outstanding Award and were presented with a plaque by Ryan Thomas for the Rotary Club of Santa Rosa.  (Click on the school names to view low & hi res set of each student's pictures).
School                                                 Student                                   Administrator
Elsie Allen High School                      Xavier Carranza                      Gabe Alvbavera
Maria Carrillo High School                 Sumithra "Sumi" Smith           Monique Luke
Santa Rosa High School                    Martin Geffner                         Kimberly Johnson-Clissold
Roseland Collegiate Prep                  Alice Pham                             Danielle Yount
Cardinal Newman                               William Liu                              Nicholas Reynolds
Roseland University Prep                   Alberto Garcia Reyes             Connie Lopez Marx
Piner High School                               Gabriella "Gabby" Guerrero   Andrea Correia
Families and friends of the students also attended the meeting.
Program Slides
No program slides this week
Club Job Openings:
Still need a few bulletin writers. Need a person on the board for Vocational Service Recognition
Additional Pictures:
(Click on image below to view many great pictures from the meeting – both low & hi res are available)
President Kris:
Governor, District 5130
Secretary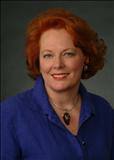 Debi Zaft P.O. Box 505 Santa Rosa, CA 95402
Board of Directors
Kris Anderson – President
Ann Gospe – President Elect
Casey D'Angelo – President Elect Nominee
Ray Giampaoli – Past President
Debi Zaft – Secretary
Karen Ball – Treasurer
Robert Pierce – Sergeant At Arms
Julia Parranto – Club Service- Membership
Andrea Geary – Club Service – Club Meetings
Matthew Henry – Club Service – Fund Raising
Charlie Howard-Gibbon – Club Services – Member Activities
Pete Lescure – Club Service – Records and Outreach
Casey Carter – Member Involvement
Mary Graves Community – Service – Youth
Tim Fawcett – Vocational Service
Scott Bartley – International Service
Paul Hamilton – Foundation Representative
DIGITAL EDITION No. 492 March 1, 2023  EDITOR: Diane Moresi PHOTOGRAPHER: Jeff Gospe PUBLISHER: Richard Lazovick