Our Programs Are On Hold Unitl May 6, 2020
UPDATE: I'm sad to announce that we have to cancel all the physical meetings at the Flamingo until May 6 due to the governor and CDC. I think we are just getting into the rough period and containing it is imperative. It hasn't peeked. I don't want any of our members endangered under any circumstances.
I will find topics that can be of interest for you, our members, to log into a weekly newsletter with topics online with what our speakers might have been presenting or Rotary focused interesting stories.  Connection is important.
If anyone finds an interesting article or subject to share let me know. I am happy to send it out to everyone. We will also try to find a way to meet on the internet too. I'm sure there will be lots of companies offering it like Zoom and Go-To-Meeting.
Please stay safe and be healthy.
President Cathy
UPCOMING PROGRAMS
Programs are on hold until May 6th – Read Cathys Note above.
Keep checking back.  New Programs coming soon!
UPCOMING SOCIALS
Keep checking back.  New socials coming soon!
USEFUL LINKS
Visit our district at: http://www.rotary5130.org
Check out Rotary International at: http://www.rotary.org
Come see us at: http://rotarymeansbusiness
Opening Ceremonies:
Pledge:  Blaine Goodwin
Four Way Test:  Jeff Kolin
Reflection:  Ginny Cannon on "Small Kindnesses"
Visiting Rotarians:
Peter Anderson, President of West Sacramento Club (and Kris Anderson's brother) and Warren Smith from Santa Rosa Sunrise
Guests:
Clark Mason, Andrew Ryan, Wes Daniels, Tasia Henderson
Sunshine Report:
Robby Fouts is still having issues with a shingles-like condition
Raffle:
Nona Lucas said we were back to 10 marbles and $28.00 in the pot.  Peter Holewinski had the right ticket, but did not draw the correct marble
Announcements:
Pete Lescure is looking for people to sign up for fellowship jobs at upcoming meetings
Ray Giampaoli gave an update on the Giro Bello.
Ted Wilmsen was doing last call for any dictionaries that needed to be turned in.
Sam McMillian announced the time and date for Tom Chauncy's memorial for this Saturday, March 14th
Jeff Kolin announced the Rotary Golden Gate Relay.  They are looking for volunteers.  This relay promotes organ donation
Cathy's Therapy Moment:
A little bird was flying south for the Winter. It was so cold the bird froze and fell to the ground into a large field.
While he was lying there, a cow came by and dropped some dung on him.
As the frozen bird lay there in the pile of cow dung, he began to realize how warm he was.
The dung was actually thawing him out!
He lay there all warm and happy, and soon began to sing for joy.
A passing cat heard the bird singing and came to investigate. Following the sound, the cat discovered the bird under the pile of cow dung, and promptly dug him out and ate him.
Morals of the story:
(1) Not everyone who shits on you is your enemy.
(2) Not everyone who gets you out of shit is your friend.
(3) And when you're in deep shit, it's best to keep your mouth shut!
Today's Speaker, Tim Duffield Catering Manager for the Flamingo Hotel
With Coronavirus being the primary topic worldwide, President Cathy asked Tim to tell us what the Flamingo is doing about the Coronavirus.
As of March 11th, the World Health Organization has declared the Coronavirus to be pandemic. Locally, it has been recommended that all events with over 50 people be canceled until further notice.  Besides the regular flu and the Coronavirus, we also have Swine Flu.  It appears to affect elderly with compromised health more than anyone else.  The Flamingo now cleans all surfaces every 4 hours.  bathrooms are cleaned every 2 hours.  Lots of nagging everyone to WASH THEIR HANDS.  Staff in the dining areas now all wear gloves. Anyone not feeling well is sent home.  Flamingo employees do have some sick days where they get paid depending on their length of employment.  They have had 3 conventions canceled.  the Flamingo has Serve Pro at the ready for any deep cleaning necessary.
Questions:
Pete Lesure asked about the buffet.  Sneeze guards are not required for portable buffets.
Karen Ball announced that most health insurance companies will give free testing for Coronavirus.  Having Coronavirus counts as a disability.
Casey Carter reminded us that the best way to get sick is to be stressed and most who die have complicated immune systems. Our Rotary dentists commented that back in 1991 the Dental Universal Protocol went into effect.  That is why there is so much plastic covering the equipment in the operatories in dental offices.  They wear masks and gloves that are changed with each patient.
President Cathy suggested buying gift certificates at our favorite restaurants to help them get through this crisis.
Matthew Henry said to beware xenophobia.  At the YMCA they are cleaning and disinfecting all the equipment all the time
In the end, all diseases run their course.  Take care of yourself, be kind to others and we will all get through this in one piece.

Governor, District 5130
Kathy Flamson
Attendance Secretary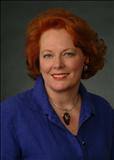 Debi Zaft P.O. Box 505 Santa Rosa, CA 95402
Board of Directors
Club Service I, Membership, Michael Moore
Club Service II, Club Meetings, Holly Garretson
Club Service III, Fundraising, Ryan Thomas
Club Service IV, Member Activities, Anne Gospe
Club Service V, Information Technology and Records, Brandon Urich
Community Service I, Member Involvement, Rio Ray
Community Service II, Youth, Andrea Geary
Vocational Service, Carolyn Fassi
International Service, Dan Balfe
DIGITAL EDITION No. 351 March 11, 2020  EDITOR: Kris Anderson PHOTOGRAPHER: Nicole Le PUBLISHER: Richard Lazovick