Note:  NEW LOCATION

Meetings are now at the Bennett Valley Golf Course
Next meeting
Wednesday, March 15, 2023

Sonoma County Supervisor 
Susan Gorin
Susan Gorin – Sonoma County Supervisor for District 1 will talk about the status of the Sonoma Developmental Center
A native of Massachusetts, Susan Gorin grew up in Pittsburgh, Pennsylvania. After high school graduation, she married Joe Gorin and the couple moved to Boston where Susan became the sole support of the family while working for the telephone company as Joe attended M.I.T. Ms. Gorin and her family moved to Sonoma County in 1982 when Joe transferred within Hewlett Packard.
Note: There will also be a special grant check presentation to 3 members of Pepperwood Preserve leadership; the program manager, the institute manager, and the education coordinator.
PLEASE NOTE: Meeting In-Person only!  Please register: Contact Casey D'Angelo
Note: We moved – Meetings of the Rotary Club of Santa Rosa will move to the Bennett Valley Golf Club on Wednesday, starting February 22, 2023, at noon. We must place our reservations eight (8) days before the meetings. Attendance will be in-person only, no zoom option or recording.
To be held at Bennett Valley Golf – in-person only.
Wednesday March 22: It's Raining Cats & Dogs
Wednesday March 29: Paradise Ridge Sculpture Garden
Wednesday April 5: Past Presidents Celebration
Wednesday April 12: Epoch Times
Click here for the current calendar (Subject to updates).
UPCOMING SOCIALS & PROJECTS & EVENTS  
Redwood Empire Food Bank – 2nd Wednesday of the month.  The next one is April 12th 5 PM – 7 PM
Giro Bello – June 24, 2023 – Register @ GiroBello.com.  Check out the new jersey's.
New socials, projects, & events coming soon!
Rotary Announcements
May 27 – 31, 2023: The Rotary International Convention will be in Melbourne, Australia. You can sign up now and book you room(s). This will be RI President Jennifer Jones' convention so it should be epic as the first woman RI president.
USEFUL LINKS
NOTE: USEFUL LINKS has moved to the bottom of the bulletin, above the Board of Directors
"Welcome to the Rotary Club of Santa Rosa where we imagine a world that deserves our best, where we get up each day knowing that we can make a difference."
Opening
Dr. Barry Silberg conducted the flag salute, 4-Way Test, and opening remarks.

Guests
President Kris Andersen introduced her friend Heather Thuber.
Julia Parranto introduced Doug Landin who  has been approved through Rotary information and is ready to become a Red Badge member.
Steve Marburger introduced himself and announced his application for membership has been excepted.
Rotarian Jeanne Levin introduced our returning member Fred Levin.
William Folkesson, our Rotary Youth Exchange student, was introduced by Mary Graves.
Sunshine
Ginny Cannon announced that Cathy Vincini's husband died from complications of Covid. 
Raffle
Laura Steven's conducted the raffle today. There were three marbles with $129 in the pot! Ann Gospe had the lucky ticket, but even with only three marbles, she didn't win. She received a $10 consolation prize. Jeff Gospe immediately grabbed the $10 from Ann as he was photographing her for the bulletin. Ultimately, however, the $10 changed hands and was placed in the "Polio Pail."  Diane Moresi won the Second Chance drawing and selected a Scratcher but did not win.
Giro Bello
Robert Pierce announced that we have the 2023 Giro Bello jerseys online and ready for purchase.
He is in need of a volunteer to organize the Expo. The job entails finding local businesses and vendors to be at the Expo. 
We also need  a "Road Marking" lead volunteer to organize the critical job of marking all of the routes. Ideally, it would be someone with past experience.
Birthdays
This month's birthdays are Rick Allen, Mark Burchill, Doug Johnson, Robby Fouts, None of the birthday people were present so we sang to Jeanne Levin who had a February birthday and wasn't present at the time.
Rotarian of the Month
President Kris announced that Mary Graves was the Rotarian of the Month for the month of January. Congratulations Mary and thank you for all you do for the club.
RYE
Will Folkesson, Rotary Youth Exchange student from Sweden, announced that he is hosting a Swedish dinner as a fundraiser to pay for his participation in the Western Safari program. Western Safari is a Youth Exchange Adventure trip open to all Rotary Youth
Exchange students. For more information, go to  https://ye5130adventures.org/
The dinner will be held on March 25th. The menu is Swedish meatballs a side of  mashed potatoes and brown sauce with Lingonberries and a pickle or salmon and rice. The dessert will be a Swedish princess cake.
The price is $80 for a delicious meal. There are ten tickets. If you can't attend, please feel free to donate. Call Ann Gospe for more information. A hat was passed and $140 was collected.
Announcements
District Assembly – April 1, 2023, from 8:30 AM – 2:30 PM. Carpooling available. Call Debi if you would like to attend. The cost is $50.
Sebastopol Rotary Golf Tournament – It is on April 7, 2023. Contact President Kris for further information.
Dictionaries – Ted Wilmsen asked that you return your envelopes and/or any extra dictionaries to Ted. It is the only way he will know that they have been delivered.
Rotary Peace Fellowship – Applications to apply for a Rotary Peace Fellowship are available now, with a deadline of May 15, 2023. Go to rotarypeacecenters@rotary.org for more information.
Youth Exchange Golf Tournament –  The tournament is on April 22, 2024 at Windsor Golf Course. Contact President Kris for more information.
RYLA – Rotary Youth Leadership Awards – We are recruiting two sophomore or junior high school students who want to attend Camp RYLA Summer 2023. The dates are June 11-June 16, 2023. Our club annually funds two students for this leadership development experience. If you know of a student you would like to recommend, contact Ray Giampoli.
Pepperwood – The Rotary Board voted to grant $5000 to Pepperwood Preserve for their Restoring Native Ecology project. One aspect is the restoration of native grasslands. It takes place on the first Saturday of every month. If you would like to be involved, please contact Ray Giampoli.
Redwood Empire Food Bank – Tonight from 5 PM – 7 PM.  The next one is April 12th
Raining Cats and Dogs Program – This is a member-participation fun event. It will be held at the Iron and Vine at the Bennett Valley Golf Course on March 22, 2023. Susan Nowacki would like four or five members come and tell a funny story about their pet. Please contact her if you have any questions.
Program
Susan Nowacki introduced our speaker Hayley Bly from the Boys and Girls Club of Sonoma Marin. Hayley is the Director of Development at the Boys and Girls of Sonoma Marin and has been with the organization for over three years. She has a background in Hospitality Management, most of which was earned at Trinchero Family Estates Winery, where she was the Director of Hospitality Operations, supporting trade relations and communications in the marketing department. With a background in early childhood education, she is thrilled to be working in the community where she grew up and played basketball in the Boys and Girls Club's Athletic program as a young person. 
Hayley's presentation focused on the newest and largest undertaking, the building and development of the new Roseland Boys and
Girls Club Center, which will bring to underserved children in Roseland a full-size commercial kitchen, a teen center, a real dance studio, an art studio, and science/technology lab, is expected to be open for business by January.
For the full presentation, click on the image below.
For donations to the capital building project, go to We are building what matters in Roseland — Boys & Girls Clubs of Sonoma-Marin. You can also schedule a tour of the new facility using this link.
Program Slides
Click on image to view presenter's slides:
Club Job Openings:
Still need a few bulletin writers. Need a person on the board for Vocational Service Recognition
Additional Pictures:
(Click on image below to view many great pictures from this meeting)
President Kris:
USEFUL LINKS
Visit our district at: http://www.rotary5130.org
Check out Rotary International at: http://www.rotary.org
Come see us at: http://rotarymeansbusiness
Governor, District 5130
Secretary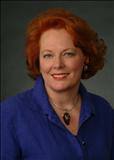 Debi Zaft P.O. Box 505 Santa Rosa, CA 95402
Board of Directors
Kris Anderson – President
Ann Gospe – President Elect
Casey D'Angelo – President Elect Nominee
Ray Giampaoli – Past President
Debi Zaft – Secretary
Karen Ball – Treasurer
Robert Pierce – Sergeant At Arms
Julia Parranto – Club Service- Membership
Andrea Geary – Club Service – Club Meetings
Matthew Henry – Club Service – Fund Raising
Charlie Howard-Gibbon – Club Services – Member Activities
Pete Lescure – Club Service – Records and Outreach
Casey Carter – Member Involvement
Mary Graves Community – Service – Youth
Tim Fawcett – Vocational Service
Scott Bartley – International Service
Paul Hamilton – Foundation Representative
DIGITAL EDITION No. 493 March 8, 2023  EDITOR: Diane Moresi PHOTOGRAPHER: Jeff Gospe PUBLISHER: Richard Lazovick