Next Meeting is via Zoom – May 20, 2020
More Than Just Entrepreneurs
Chad & Nour Maxwell
Chad and Nour Maxwell, our fellow club Rotarians, will be presenting their craft talk/presentation together since they do many of their projects together. Chad and Nour are more than just entrepreneurs, they are amazing and involved in various facets of international projects. This is a great opportunity to get to know the Maxwells and the important work they have done and are currently doing in other countries.
–>  Debi will send you the Zoom login link for the 12:00 meeting. Feel free to put your feet up, grab a sandwich, and join the meeting. <–
Thank you all for your patience and always feel free to pass along any suggestions for programs to me,
President Cathy.

UPCOMING PROGRAMS
All in-person meetings are currently on hold.  Instead, we will be holding online meetings using Zoom.  Please be on the look out for an email with the link from either Cathy, Debi, or Richard.
Keep checking back.  New Programs coming soon!
UPCOMING SOCIALS
Keep checking back.  New socials coming soon!
USEFUL LINKS
Visit our district at: http://www.rotary5130.org
Check out Rotary International at: http://www.rotary.org
Come see us at: http://rotarymeansbusiness
Opening Ceremonies:
Pledge:  Dan Balfe
Reflection:  Family is not just the biological, it is the family of Rotary, your work family, your neighborhood, etc.
Visiting Rotarians:  Jackie McMillian
Guests:  our guest speaker Carrie Scrimshire
Sunshine Report:  all is good
Announcements:
— Tim Delaney has a new granddaughter Mary Elizabeth Delaney
— Dan Balfe says that Polio Plus has a new level of matching, now through June 30, 202. Donations it gets matched on the district level and nation level. To take part, mail your check to the club or got to Rotary.org to donate.
— The first Rotary club of Santa Rosa social will be next Thursday. May 21st on Zoom. So, pour yourself your favorite beverage and bring a snack to Zoom at 5:30 pm. The video link will be emailed to you this week.
— Jeff Kolin says the by-laws committee has been working to update the by-laws. They will be given to the board for review and then to the club at an upcoming meet to vote. 2/3rds of the members must take part in the vote.
— "Feed Those that Fed us" served 350 meals last week. El Coqui and Sally Tomatoes supplied the food. They served 300 people and took the rest to Kaisers and wait people at courthouse square.
https://charity.gofundme.com/o/en/campaign/feed-those-who-have-fed-us
Meals cost $10 -$12 and 100% goes to the restaurants.
— Nour and Chad Maxwell are doing extra work for the Napa Seafood Foundation. Red Lobster and other seafood restaurants are taking part.
— Nour and Chad are happy to report they are newly and aunt and uncle!
— Steve Olson is working with the FFA kids to get them buyers for the animals they are raising when the time comes.  Zoom auction?  If you would like to buy a whole or part of an animal (lambs, pigs, and goats) let him know.
Today's Speaker was Carrie Scrimshire. 
She was born and raised in a dairy family.  Even though she works for the Novato Chamber of Commerce, her passion is butter and cheese.  She devotes a lot of time to the California Cheese and Butter Association.  She was asked to help them raise money, but they could not afford to pay her, so she said they could pay her with butter and cheese.  They represent about 280 brands 90% of the money they raise goes to scholarships.
Covid-19 has been a real problem in the dairy industry. Milk that cannot be processed is just being dumped as they have no place to take it for processing.
Carrie suggests getting a copy of the California Cheese Trail Map and support these farmers. Some of her favorite cheeses are Matos Basque Cheese, almost any goat cheese, Cowgirl Creamery, Bohemian Creamery, and the cheese shop at The Barlow.
NewGen Peacebuilders Graduation!
It was a difficult year when Covid-19 came in March to mess up our kid's projects, but they persevered, with the help of their mentors they presented their projects on Saturday, May 16th. Patricia Schaefer started the presentation. Over 300 people tuned in to see this graduation!
First up was "the State of Recycling in Our Schools."  You would think the schools would be in tuned to recycling, but they are not.  The students are not.  However, our group showed that by recycling the schools can save on their garbage bill and it might not cost much more to add recycling.  The students could be enlisted to help as part of their volunteer hours.
Next up was the Belonging team.  They produced a video about belonging and produced a program for middle school kids, and teachers, to understand belonging and help the students adjust to middle school.
The third presentation was "Life Off the Streets."   They connected with a nonprofit in the Democratic Republic of Congo to help the 910,000 homeless children: about 7.58% of the population. This nonprofit helps get the kids off the streets, house, fed and educated. Our team managed to raise $1352 to help the children.
He last group was "NIMBY and Homeless Team."  With the Joe Rodota Train so fresh, they wanted to look at who was homeless, why were they homeless and how to help.  They found several groups were doing an excellent job:  Social Advocates for Youth, The Living Room, Catholic Charities, among others.
Additional Pictures
Governor, District 5130
Kathy Flamson
Attendance Secretary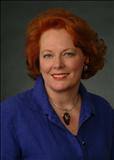 Debi Zaft P.O. Box 505 Santa Rosa, CA 95402
Board of Directors
Club Service I, Membership, Michael Moore
Club Service II, Club Meetings, Casey D'Angelo
Club Service III, Fundraising, Ryan Thomas
Club Service IV, Member Activities, Anne Gospe
Club Service V, Information Technology and Records, Brandon Urich
Community Service I, Member Involvement, Rio Ray
Community Service II, Youth, Andrea Geary
Vocational Service, Carolyn Fassi
International Service, Dan Balfe
DIGITAL EDITION No. 357 May 13, 2020  EDITOR: Kris Anderson PHOTOGRAPHER: Kris Anderson & Richard Lazovick PUBLISHER: Richard Lazovick