Next meeting
Wednesday, May 25, 2022
Pathways Back Home
Barry Cogbill
Barry will provide an update on the joint Global Grant Project "Pathways Back Home" sponsored by his club and ours and the host Rotary Club of Bukoba, Tanzania.  This project focuses on family reunification in Bukoba, impacting 1800 people, primarily former street children who are reintegrated with their families by empowering them with a diversified range of life skills, counseling, education, and medical care that alleviates the need to return to the streets.
PLEASE NOTE: In-Person & Zoom meetings returned!  Please register.
–> Debi Zaft will email you the link for online, once you have paid.  Use this link to pay.  CLICK HERE!
Wednesday June 1: RCSR and WCS Committee's Ukraine Fundraising
Wednesday June 8: Shelter Box
Wednesday June 15: Elder Abuse & Fraud Scams
Wednesday June 22: Water, Sanitation and Hygiene in Zimbabwe
Wednesday June 29: Debunking!
Click here for the current calendar (Subject to updates).
UPCOMING SOCIALS & PROJECTS  
(none at this time)
Keep checking back.  New socials coming soon!
USEFUL LINKS
Visit our district at: http://www.rotary5130.org
Check out Rotary International at: http://www.rotary.org
Come see us at: http://rotarymeansbusiness
Watch The Meeting:  Did you miss the meeting?  Here is a link to the recording of last week's meeting:
(Click here for recording)
Please note it is only available to view until: 5/29/22
Opening Ceremonies:
After President Ray greeted us, Casey Carter led us in reciting the Pledge of Allegiance and the Four-Way Test. Her Reflection was a quote from Fredrick Nietzsche about getting oneself out of darkness.  He had three steps:  1.  He had a good thought. 2. He said a good word. 3.  He did a good deed.
Visitors:
Dennis Ball and Mary Callahan
Sunshine Report:
All good this week
Raffle:
Nona Lucas said we had a pot of $35.00 and eight marbles.  Steve Olson pulled a yellow marble and gave his $10.00 to the Polio Plus bucket on the table.  President Ray noted that our club has far exceeded our goal this year.
Rotarian of the Month:
That would be Pete Lescure! Pete has been working behind the scenes on an agreement to produce the bulletin and upkeep on our website.  He is very busy in has business at this time and we truly appreciate the work he continues to do for the Club.
Giro Bello:
We are up to 300 riders, so keep promoting it on your social media, etc.  We desperately need volunteers. Please help us recruit!
100th Birthday Celebration:
Thank you, Mark Burchill, and his team, for putting on a memorable event! Everyone had a wonderful time. The food was top notch. John Blount had an inspirational talk and Casey Martin was a very entertaining comedian.
District Conference:
It is happening this weekend in Fortuna.  Dan Balfe, Ray Giampaoli, Kris Anderson, and Ann Gospe are going. Anyone else?
Peace Poles:
President Ray read a thank you letter for Santa Rosa Middle School for financing their Peace Pole.  The Board has agreed to finance 5 schools in Santa Rosa and we have identified the first three.  Dan Balfe is purchasing the brass plaque that will go on the poles that identifies our Club as the donor for the poles.
Carbon Footprint:
Steve Baime says a number of us have completed the carbon footprint quiz and notified him of our scores.  Now it is up to us to do something to improve our scores. If you have not done it yet, it is not too late.
Recognitions:
Steve Baime donated $50 to the club administration in honor of his thirteenth grandchild.
Mark Burchill and Mel went to New York for their anniversary. They had dinner in the Carlisle Room for their anniversary dinner. They donated $43.00 for the 43 years they have been married.
Debi Zaft was leaving the following day for England, Scotland, and Wales so she made a $100 donation to Polio Plus.
Julia Parranto had a wonderful experience as a Sergent at Arms for PETS with Kris Anderson.  she donated $100 to the club administration.
New Member:
Curt Groninga has been approved for membership by the Rotary Club board of directors. Curt has been instrumental in our clubs Ukraine project. Please introduce yourself and say Hi.
Mary Callahan from the Press Democrat on the Jackson Demonstration Forest
This forest is a "demonstration" forest.  There is Redwood tree protection for the old growth tree, but there is also timber harvesting on the land. It had been logged since 1862. In 1947 it was bought by the Casper Lumber Company. It is 48,652 acres in size of which 461 acres are ancient Redwoods. The mission is to demonstrate that there can be sustainable forests and logging at the same time in a manner that works for all. The timber sales support the project. They log in section of 300 to 500 acres at a time. They work with the State Board of Forestry, local Indian tribes, Cal Fire, and environmentalists. It is a constant series of negotiations which had an eight-year period where there was no timber harvested. It is an ongoing discussion on the old growth trees. Should some be harvested to protect the oldest? The timber companies want the older trees because they can get more wood out of them for less money.
Program Slides
Click on picture to the program's slides
Click on above image to view the program's slides
Governor, District 5130
Dustin Littlefield
Secretary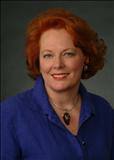 Debi Zaft P.O. Box 505 Santa Rosa, CA 95402
Board of Directors
President Elect, Kris Anderson
Club Service I, Membership, Julia Parranto
Club Service II, Club Meetings, Casey D'Angelo
Club Service III, Fundraising, Diane Moresi
Club Service IV, Member Activities, Anne Gospe
Club Service V, Information Technology and Records, Pete Lescure
Club Director, Casey Carter
Community Service I, Member Involvement, Rio Ray
Community Service II, Youth, Andrea Geary
Vocational Service, Carolyn Fassi
International Service, Dan Balfe
DIGITAL EDITION No. 457 May 18, 2022  EDITOR: Kris Anderson PHOTOGRAPHER: Jeff Gospe PUBLISHER: Richard Lazovick