Next meeting
Wednesday, May 31, 2023

Friendship With A Nuclear Aircraft Captain
Chris Smith
Chris Smith will talk about his friendship with Brett Cozier, the Captain of the Nuclear aircraft carrier Theodore Roosevelt, one of the largest, most lethal warships in the world. Five months after being awarded the position, when covid was discovered on his ship, he made the decision to protect his crew from the lethal disease by drafting a 4 page letter to superiors pleading for aggressive measures to protect the crew. Cozier has written a book and we hope to have him come in person to promote this book. If he can't make it, former Press Democrat writer, Chris Smith, will tell his story.
To be held at Bennett Valley Golf – in-person only.
Wednesday June 7: Compassion Without Borders
Wednesday June 14: Library System
Wednesday June 21: Greenacre Homes & School
Wednesday June 28: Celebrations of Kris Andersons Year As President
Click here for the current calendar (Subject to updates).
UPCOMING SOCIALS & PROJECTS & EVENTS  
Redwood Empire Food Bank – 2nd Wednesday of the month.  The next one is June 14th – 5 PM – 7 PM
May 30th – Slater Junior High School is looking for volunteers to help serve breakfast to the graduating 8th graders.
Giro Bello – June 24, 2023 – Register @ GiroBello.com.  Check out the new jersey's.
August 13-16 – ShelterBox is launching ShelterBox Adventure Trek.  The first outing will be August 13-16 in Yosemite National Park.
New socials, projects, & events coming soon!
Rotary Announcements
May 27 – 31, 2023: The Rotary International Convention will be in Melbourne, Australia. You can sign up now and book you room(s). This will be RI President Jennifer Jones' convention so it should be epic as the first woman RI president.
"Welcome to the Rotary Club of Santa Rosa where we imagine a world that deserves our best, where we get up each day knowing that we can make a difference."
Opening:
President Kris Anderson was away at district conference in Australia. Past president and district manager Doug Johnson hosted today's meeting.
Matthew Henry led us in the reciting of the Pledge of Allegiance, the Four-Way Test, and the Reflection.
Visiting Rotarians:
Ann McGinley, East/West
Michael cook, Sebastopol
Guests:
Martin Geffner, student
Seth Geffner, counselor
Natasha Perez, potential Red Badger
Sunshine Report:
Didn't have anything to report, which is a good thing 🙂
Raffle:
Craig had the winning ticket.  He attributed his luck to sitting at the same table as Ted.  His luck continued when he drew the winning marble.  He won $125, which he donated to Polio. It was later determined that the winnings were not $125. He actually won $185! He donated that to polio also.
Dan Balfe won the second chance drawing. Since they were all out of scratchers, he opted for a Hershey's chocolate bar.
Giro Bello:
We are just a little over a month away from the ride. It is time to nail down your assignments in advance of the ride, the day of the ride, and clean up the following day. We are slightly ahead of riders from last year. If you know any breweries that would like to participate, contact Casey D'Angelo. If you do not have an assignment, please sign up now. (Sign-Up Here) Please share this link with your family and friends.
Foundation Update:
Sam McMillan, President of the Rotary Club of Santa Rosa Foundation updated the club on the status of the Foundation. He mentioned a few early leaders such as Ted Ingham, John Brown and of course, Jeanne Levin who continues to serve as an advisor. The Foundation is just 33 years old and has developed a corpus exceeding $2,000,000. The annual distributions support both scholarships as well as basic community needs. The Foundation supports grants in support battered and abused people, dictionaries for third graders and 4H/FFA youth just to name a few.
Sam then introduced Steve Olson, Foundation Scholarship Chair for a special scholarship presentation. Steve introduced Martin Geffner, a graduating senior from Santa Rosa High School who is headed to UCLA in the fall. Martin was selected to receive the Stanley L. Lance Memorial Outstanding High School Leader Scholarship. Martin has a 4.53 GPA, served as senior class president and  captain for two varsity sports  teams. He plans to major in biology and eventually apply to a physical therapy school. His career goal is to own a rehabilitation clinic specializing in sports injuries including head trauma.
Obi Travels Again
Obi made it to Melbourne. He was discussing Shiraz with Neil the bartender at Dock 37 and he recommended this Craiglee Shiraz.  While there, she Visited the House of Friendship
Rotary Youth Exchange (RYE) Students Will & Chiara
Craig introduced Will and Chiara. They each shared their stories from their past year as exchange students, here in Santa Rosa.
Will noted that because of a great football play, he is now known as the Swede by his classmates. He loves how beautiful California is, at least this part. He also noted that everyone loves the Swedish accent.  The same is not true for the reverse.
He had a wonderful trip to Hawaii with the Gospe's. For more, click on this image to view his presentation.
Chiara loves biking and visiting Santa Cruz. While here she really wanted to try something very American, so she went to Monster Truck show. She always has breakfast. Biscuits & gravy is the "most delicious."
An important lesson she learned from her coach is "A stranger is someone you haven't met yet"
For more, click on this image to view her presentation.
Following their presentations, past president Doug pointed out something very important that he, Will, and Chiara have in common.  They each have accents.  (editor's note, Doug's accent was the strongest.)
Both Will and Chiara agreed that school is much easier here.
Program Slides
Click on images below for Will & Chiara's slide shows of the wonderful times they had here.
Club Job Openings:
Still need a few bulletin writers. Need a person on the board for Vocational Service Recognition
Additional Pictures:
USEFUL LINKS
Visit our district at: http://www.rotary5130.org
Check out Rotary International at: http://www.rotary.org
Come see us at: http://rotarymeansbusiness
Governor, District 5130
Secretary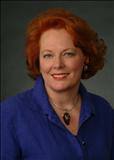 Debi Zaft P.O. Box 505 Santa Rosa, CA 95402
Board of Directors
Kris Anderson – President
Ann Gospe – President Elect
Casey D'Angelo – President Elect Nominee
Ray Giampaoli – Past President
Debi Zaft – Secretary
Karen Ball – Treasurer
Robert Pierce – Sergeant At Arms
Julia Parranto – Club Service- Membership
Andrea Geary – Club Service – Club Meetings
Matthew Henry – Club Service – Fund Raising
Charlie Howard-Gibbon – Club Services – Member Activities
Pete Lescure – Club Service – Records and Outreach
Casey Carter – Member Involvement
Mary Graves Community – Service – Youth
Tim Fawcett – Vocational Service
Scott Bartley – International Service
Paul Hamilton – Foundation Representative
DIGITAL EDITION No. 502 May 24, 2023  EDITOR: Richard Lazovick PHOTOGRAPHER: Jeff Gospe PUBLISHER: Richard Lazovick