Next meeting
Wednesday, June 1, 2022
Update On Rotary
Relief For Ukraine
Doug Johnson & Jeff Gospe
Join Doug Johnson, Jeff Gospe, Curt Groninga and other Santa Rosa Rotarians for a timely update on our joint efforts for Rotary Relief in Ukraine.  We will share recent interviews with our Rotary partners in the cities of Cherkasy and Zaporizhzhia in Central Ukraine, as well as more details about our urgent mission to raise $150,000 for 6,000 life-saving emergency first-aid kits.
PLEASE NOTE: In-Person & Zoom meetings returned!  Please register.
–> Debi Zaft will email you the link for online, once you have paid.  Use this link to pay.  CLICK HERE!
Wednesday June 8: Shelter Box
Wednesday June 15: Elder Abuse & Fraud Scams
Wednesday June 22: Water, Sanitation and Hygiene in Zimbabwe
Wednesday June 29: Debunking!
Click here for the current calendar (Subject to updates).
UPCOMING SOCIALS & PROJECTS  
International Rotaract Alum Club Social
Keep checking back.  New socials coming soon!
USEFUL LINKS
Visit our district at: http://www.rotary5130.org
Check out Rotary International at: http://www.rotary.org
Come see us at: http://rotarymeansbusiness
Watch The Meeting:  Did you miss the meeting?  Here is a link to the recording of last week's meeting:
(Click here for recording – starts a few minutes into the meeting.)
Please note it is only available to view until: 6/5/22
Opening Ceremonies:
President Ray greeted us and then Charlie Howard-Gibbon led us in the reciting of the Pledge of Allegiance and the Four-Way Test.
Rotary's History on Peace:
Charlie's reflection was on Rotary's commitment to peace that goes back to 1914 when Rotarians from Hamilton, Ontario, Canada, proposed before the 1914 Rotary Convention that the International Association of Rotary Clubs (now Rotary International) "lend its influence to the maintenance of peace among the nations of the world." Delegates at the convention, which took place just weeks before Europe became engulfed in war, agreed.
An early effort to achieve this objective involved Rotarians in Nashville, Tennessee, USA, who organized a program in 1934 to encourage and foster international understanding. It included 11 days of public community meetings, bringing in prominent authors, economists, scientists, politicians, and commentators to discuss issues such as the economy, world peace, and scientific advances.
Rotary was present at the start of the United Nations in 1945. Rotary International was one of 42 organizations invited to serve as consultants to the U.S. delegation to the United Nations Conference on International Organization in San Francisco, California, USA (commonly called the UN charter conference). Additionally, many Rotary members and honorary members from around the world attended the conference as members of and consultants to their nations' delegations.
To raise awareness about issues that cause conflict and activities that promote peace, Rotary created Peace Forums as a three-year pilot program. Rotary leaders and invited guests explored topics such as "Nongovernmental Organizations and the Search for Peace" at the first Peace Forum held in 1988 in Evanston, Illinois, USA.
At various times, Rotary members had proposed creating a university to promote peace, but the concept never seemed feasible. In the 1990s, Rotary leaders were inspired by the 50th anniversary of Harris' death to consider an alternate approach.
The idea was simple, but the impact would be tremendous: Rotary would encourage people already engaged in peacebuilding as a career to apply for graduate-level study in the field, and The Rotary Foundation would provide scholarships to peace fellows that would allow them to enroll in established peace programs at existing universities.
Rotary approved the creation of Rotary Peace Centers program in 1999, and the inaugural class of Rotary Peace Fellows began their studies in 2002.
Visiting Rotarians:
Barry Cogbill from the Santa Rosa East/West Club, Isaac Semuyaba from the Rotary Club of Kagera Uhuru Bukoba, Tanzania, and Giovany Morales from the Rotaract Club at Sonoma State University.
Visitors:
Jamie Kares
Sunshine Report:
Bill Hatcher's mom died suddenly while out on a walk the day before his dad was having surgery for a valve replacement. Our sincere condolences to Bill and his family.
Raffle:
We had seven marbles in the bag and $31.00 in the pot. Dennis Ball pulled the blue marble. That is what he gets for being a nice guy and chauffeuring Karen about town.
Thank Yous:
We got a thank you card from Dan Schell's family for the flowers we sent for his memorial. We also got a thank you card from The Shoe That Grows for our donation from World Community Service committee.
Immunization Trip to India:
There is a polio immunization trip that is scheduled for September 9-20, 2022. If you are interested, please contact Bob Rogers. There was an email from him earlier this week on the trip.
100 Birthday Party:
Mark Burchill is selling pins for $18.00, two for $30.00. The also has shirts to sell at https://rotarysr100.buyproforma.com/#/ until June 15, 2022. There are polo shirts, dress shirts and sweaters available.
Volunteers Needed for June:
Looking for people to be greeters and do the raffle in June. The clipboard was circulating, but you can call Robert Pierce for getting on the list too.
Giro Bello Needs Volunteers:
We need more volunteers! Ask your friends, relatives, coworkers, business connections.
https://www.signupgenius.com/go/5080f4faaab2da4fa7-2022 is the login for signing up. If you cannot be there on June 25, there are other jobs on other days the need help. Call Karen Ball and she can get you signed up for a job (or two).
SSU Rotaract:
Giovany Morales visited us today to invite those who are going to Houston to come to their open house/social on June 7, 5:30 – 7:30pm at the Embassy Suites near the Houston Galleria. The Rotaract members from the Bahamas will be there too. RSVP to bsrac2020@gmail.com or d5130secretary@gmail.com. Giovany also passed around some photos of the projects his club has been working on in Rohnert Park.
Rotary Help for Ukraine:
Jeff Gospe gave us the latest news on funding for the first aid kits for Ukraine. They just got approval on a $25,000 grant! In July, they can apply for the grant again. Thus far our local clubs have raised about $90,000 in just two months. Ann and Jeff staffed a booth at District Conference to get the word out.
Peace Poles:
Ann Gospe went to Santa Rosa Middle School for the dedication of the first of our five Peace Poles. Again, thank Dan Balfe for having a brass plaque put on them so that everyone will know that we financed the Peace Poles.
Wild Game Dinner:
President Ray is going to do it again! He was selling 12 seats for the next dinner at $100.00 each. The tickets were sold out immediately. Date and time to be determined.
This week's program is on "Pathways Back Home" in Tanzania
Barry Cogbill has been going to Africa ever since his first visit in 2016. He and his club have done several different projects around water purification, solar cookers, and solar lights. Wood is the primary fuel for cooking, so to have ways to boil water, cook and see at night without burning wood is quite the accomplishment for their environment and their health. Isaac and Barry said this new Pathways Back Home family reunification project has been developed to help keep families together. Children often leave home, leave school, and go to work to support themselves and their families. Most homes have one parent. This program helps to keep the families intact and the children can go to school.
Program Slides
Click on picture to the program's slides
Click on above image to view the program's slides
Additional Pictures:
Governor, District 5130
Dustin Littlefield
Secretary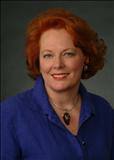 Debi Zaft P.O. Box 505 Santa Rosa, CA 95402
Board of Directors
President Elect, Kris Anderson
Club Service I, Membership, Julia Parranto
Club Service II, Club Meetings, Casey D'Angelo
Club Service III, Fundraising, Diane Moresi
Club Service IV, Member Activities, Anne Gospe
Club Service V, Information Technology and Records, Pete Lescure
Club Director, Casey Carter
Community Service I, Member Involvement, Rio Ray
Community Service II, Youth, Andrea Geary
Vocational Service, Carolyn Fassi
International Service, Dan Balfe
DIGITAL EDITION No. 458 May 25, 2022  EDITOR: Kris Anderson PHOTOGRAPHER: Jeff Gospe & Kris Anderson PUBLISHER: Richard Lazovick