Next meeting
Wednesday, May 10, 2023

Story Of Survival And Resilience
Hiding From The Nazi's
Ellen van den Berg
Ellen Van Den Berg tells her parents' story of survival and resilience hiding for 3 long years in the Nazi-occupied Netherlands during World War II. She speaks about the tremendous courage of the members of the Dutch resistance who over and over found hiding places for her parents with ordinary citizens willing to risk their lives to help save lives.
Ellen also talks about growing up in the Netherlands in an environment where feelings of loss and grief were suppressed. It was not until she came to the United States that she began to understand how her parents' unprocessed trauma had impacted her life.
To be held at Bennett Valley Golf – in-person only.
Wednesday May 17: Sonoma County Farm Bureau
Wednesday May 24: Rotary Youth Exchange Students
Wednesday May 31: Friendship With a Nuclear Aircraft Captain
Click here for the current calendar (Subject to updates).
UPCOMING SOCIALS & PROJECTS & EVENTS  
Redwood Empire Food Bank – 2nd Wednesday of the month.  The next one is May 10th – 5 PM – 7 PM
May 30th – Slater Junior High School is looking for volunteers to help serve breakfast to the graduating 8th graders.
Giro Bello – June 24, 2023 – Register @ GiroBello.com.  Check out the new jersey's.
August 13-16 – ShelterBox is launching ShelterBox Adventure Trek.  The first outing will be August 13-16 in Yosemite National Park.
New socials, projects, & events coming soon!
Rotary Announcements
May 27 – 31, 2023: The Rotary International Convention will be in Melbourne, Australia. You can sign up now and book you room(s). This will be RI President Jennifer Jones' convention so it should be epic as the first woman RI president.
"Welcome to the Rotary Club of Santa Rosa where we imagine a world that deserves our best, where we get up each day knowing that we can make a difference."
Opening:
Ginny Cannon led us in the reciting of the Pledge of Allegiance and the Four-Way Test.  Her Reflection was four quotes on the wisdom of words:
"You cannot do a kindness too soon, for you never know how soon it will be too late." Ralph Waldo Emerson
"It's a funny thing about life; if you refuse to accept anything but the best, you often get it." W. Somerset Maugham
"The beautiful thing about learning is nobody can take it away from you." BB King
"All dreams are within reach. All you have to do is keep moving towards them." Viola Davis
Visiting Guests:
Lots of students, their families, and friends.
Sunshine Report:
President Kris's mom died on Sunday, April 30.  She was 92 years and and had a good life.
Raffle:
We had 5 marbles in the bag today with $109.00 in the pot.  No winner this week.  As for the second chance drawing, Ann Gospe chose a Scratcher.
Ukraine Video
Jeff Gospe showed us the five-minute video that will be shown at the District Conference this weekend.  Well Done, Jeff! (Click here to view the video)
Announcements:
Karen Ball passed a sign-up list for Giro Bello jobs. Former President Ray made a pitch for sponsorships. Next Wednesday is our Redwood Empire Food Bank workday from 5:00 to 7:00pm (come one, come all). Next week we will have a vote on a few changes to the by-laws, so please come and vote.
Birthdays:
Today we celebrated our May birthdays. Karen Ball and Curt Groninga were here, and they got gift cards for Corrick's! May birthday people who were not here:  Wes Daniels, Tasia Henderson, and Steve Marburger.
Today's Program:  Rotary Club of Santa Rosa Foundation Scholarship Recipients
As usual, a stellar bunch of young people that are amazing!
Program Slides
No program slides this week
Club Job Openings:
Still need a few bulletin writers. Need a person on the board for Vocational Service Recognition
Additional Pictures:
Click on above picture to see all the hi resolution pictures from the meeting.
(For great pictures of the individual students, click on the link next to their names above.)
USEFUL LINKS
Visit our district at: http://www.rotary5130.org
Check out Rotary International at: http://www.rotary.org
Come see us at: http://rotarymeansbusiness
Governor, District 5130
Secretary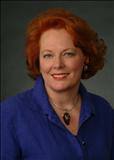 Debi Zaft P.O. Box 505 Santa Rosa, CA 95402
Board of Directors
Kris Anderson – President
Ann Gospe – President Elect
Casey D'Angelo – President Elect Nominee
Ray Giampaoli – Past President
Debi Zaft – Secretary
Karen Ball – Treasurer
Robert Pierce – Sergeant At Arms
Julia Parranto – Club Service- Membership
Andrea Geary – Club Service – Club Meetings
Matthew Henry – Club Service – Fund Raising
Charlie Howard-Gibbon – Club Services – Member Activities
Pete Lescure – Club Service – Records and Outreach
Casey Carter – Member Involvement
Mary Graves Community – Service – Youth
Tim Fawcett – Vocational Service
Scott Bartley – International Service
Paul Hamilton – Foundation Representative
DIGITAL EDITION No. 499 May 3, 2023  EDITOR: Kris Anderson PHOTOGRAPHER: Jeff Gospe PUBLISHER: Richard Lazovick