Next meeting
Wednesday, June 7, 2023

Compassion Without Borders
Christi Camblor
Compassion Without Borders was founded in 2001 by Christi and Moncho Camblor with the vision to provide a brighter future to animals in need on both sides of the border. CWOB works a multifaceted approach to reach animals in need via our four programs; Mexico Dog Rescue, US Dog Rescue, Veterinary Wellness Clinics & Spay/Neuter Services. We also actively participate with other rescue groups in the US and Mexico to provide outreach for humane rescue education & training via seminars.
To be held at Bennett Valley Golf – in-person only.
Wednesday June 14: Library System
Wednesday June 21: Greenacre Homes & School
Wednesday June 28: Celebrations of Kris Andersons Year As President
Click here for the current calendar (Subject to updates).
UPCOMING SOCIALS & PROJECTS & EVENTS  
Redwood Empire Food Bank – 2nd Wednesday of the month.  The next one is June 14th – 5 PM – 7 PM
Giro Bello – June 24, 2023 – Register @ GiroBello.com.  Check out the new jersey's.
Also,we need volunteers.  Click here for the Signup Genius Please pass this on to your friends and family.
August 13-16 – ShelterBox is launching ShelterBox Adventure Trek.  The first outing will be August 13-16 in Yosemite National Park.
More socials, projects, & events coming soon!
Rotary Announcements
(Check back soon)
"Welcome to the Rotary Club of Santa Rosa where we imagine a world that deserves our best, where we get up each day knowing that we can make a difference."
Opening:
President Kris Anderson was away at district conference in Australia. Past president Julia Parranto hosted today's meeting.
Andrea Geary led us in the reciting of the Pledge of Allegiance, the Four-Way Test, and the Reflection:
Here are the two Eleanor Roosevelt quotes
We gain courage and wisdom for every instance in which we stop to look fear in the face
With the new day comes new strength and new thoughts
Visiting Rotarians:
No visiting Rotarians
Guests:
Hollan Tracy, Chris Smith, and Bob & Gina Crozier
Sunshine Report:
Ginny reported: "The sun is out. 🙂"  She doesn't have any information, or no one has shared any information with her. She invited anyone with updates to stand now.
As a reminder, you can send Ginny an email, with any Sunshine updates, before the meeting.
Raffle:
Laura Stevens hosted the raffle.  Guest and presenter Chris Smith drew the ticket from the bucket. After a snafu calling the number, the lucky winner was Chuck Wear. Unfortunately, he did not pick the lucky marble.
There was no second chance drawing since the bag was empty.
Recognition:
Richard Lazovick told the following short story about The Power of Rotary and Chris Smith:
"I want to say that this is a story about the Power of Rotary and of Chris Smith. Before I joined Rotary, I had kidney failure and was on dialysis. My friend Steve Marburger told me about the power of Rotary and convinced me to join.
A few years later, during Julia's presidency, I asked the transplant nurse from UCSF to come present at our club. Steve Olsen invited Chris Smith. Well, Chris Smith and I sat down afterwards to interview me. He wrote an amazing article. Although I had been searching for a donor for several years, from that article, the right donor stepped up, she was a perfect match, and a few months later, I had my transplant.
This isn't about me. It's about Rotary and Chris Smith. And in recognition of both of those, I donate $100 dollars to the club. Thank you"
Rotaract's In Action
On May 1, 2023, four of the SRJC Rotaract leaders and four Santa Rosa Rotary club members attended the SRJC president Dr Frank Chong's retirement party. It was a huge event, well attended event, including many dignitaries from the Sonoma County and beyond.
Foundation Scholarship Presentation:
Steve Olson presented a John Brown scholarship on behalf of the Rotary Foundation. Before presenting it he talked a little about John Brown.
John Brown, of course, was a member of our club for 30 plus years. He passed away, unfortunately, in 2011, after 30 plus years in Rotary. John Brown was a proud, proud military veteran member of the Marine Corps. Steve then talked about a few of his many other accomplishments.
Steve then proceeded to talk about the scholarship, but before presenting it, Steve apologized.  Apparently both the Santa Rosa Junior College and Steve had the recipient's name reversed.  His name is Hollan Tracy, not Tracy Hollan. Steve promised to get Hollan a corrected certificate. Steve then continued to introduce him. Hollan Tracy is a veteran of the army, he has a 3.54 grade point average, and he's a nursing major at Santa Rosa Junior College. He plans to get his nursing degree and return to the military as a medic.  He is a single dad, raising four daughters, has been working in construction, volunteers as a football coach at Casa Grande High School, and more.
Steve then presented him with The John Brown Military Veteran scholarship in the amount of $2,500.
Giro Bello:
Robert Pierce gave us an update on the Giro Bello.  For those who haven't been to a Giro Bello, Robert had a slideshow playing in the background. Robert reported ridership and sponsorship are on par with last year, but we need to remain diligent and continue to get both. He reminded us that: "This is our main fundraiser … I guarantee you, knowing our new president, if we haven't made the funds now, we're going to be working more during the next year. So let's do it now."
He also reminded us that we need volunteers.  Click here for the Signup Genius Please pass this on to your friends and family.
Craft Talk:
Laura grew up in Yuma, Arizona, in a rural area. She was involved in activities like hunting and rifle training. She working at various places, including the Sheriff's Department, a medical company called WL Gore and Associates, and a prison. She was also involved in a fly-fishing program. Later she moved back here to work at Medtronic and got her BS in project management, where she did computer databases and quality management.
Laura met their husband in Yuma, while fixing his leaking skylight. They have two kids—one in Pennsylvania and one in Germany.
Obi Travels Again:
Kris reported that Obi went to the General Session today, May 27th.
Program – Chris Smith – his friendship with a Nuclear Submarine Captain:
Susan Nowacki introduced Chris Smith, a retired journalist from the Press Democrat.
Chris started by thanking Richard and recalling how they met. He mentioned the importance of human connections made through stories.
Chris then introduced Bob and Gina Crozier, the parents of retired Navy Captain Brett Crozier and described how he came to know them and their son's background in the military.
Chris then went on to talk about Brett.
In November 2019, Brett Crozier assumed command of the aircraft carrier Theodore Roosevelt. In March 2020, the COVID-19 pandemic emerged. At that point, only a few cases were confirmed on the ship.
Captain Crozier sent a letter to his superiors pleading for more help and the removal of personnel from the ship due to the risk of COVID-19 spread. However, instead, he was relieved of his command on April 2, 2020, and criticized by Acting Navy Secretary Thomas Modly.
Chris then talked about the public support Captain Crozier received and his subsequent reassignment to a desk job. He retired from the Navy in May 2022.
Captain Crozier has since become involved in nonprofit work serving homeless veterans and has written a book called "Serve When You Can. – Lessons in life loyalty and leadership from a maverick. Navy captain"
He is scheduled to have his first book talk and signing event right here, in Santa Rosa. It is set to be released June 13, it will be at Copper Fields on June 14, and his talk and signing will be on June 16 June, at Santa Rosa High School
The book is described as not being a tell-all or a venting, but rather reflecting Captain Crozier's approach to life and his focus on protecting his crew as a top priority.
Please preregister for this no-cost book signing event:  https://www.copperfieldssbooks.com/event//brett-crozier  Also, at the site, copies of Crozier's book can be purchased for pick up at the June 16 event. See Flyer:
Program Slides
(no program slides this week)
Club Job Openings:
Still need a few bulletin writers. Need a person on the board for Vocational Service Recognition
Additional Pictures:
Click on image to see slideshow of additional meeting pictures.
USEFUL LINKS
Visit our district at: http://www.rotary5130.org
Check out Rotary International at: http://www.rotary.org
Come see us at: http://rotarymeansbusiness
Governor, District 5130
Secretary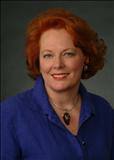 Debi Zaft P.O. Box 505 Santa Rosa, CA 95402
Board of Directors
Kris Anderson – President
Ann Gospe – President Elect
Casey D'Angelo – President Elect Nominee
Ray Giampaoli – Past President
Debi Zaft – Secretary
Karen Ball – Treasurer
Robert Pierce – Sergeant At Arms
Julia Parranto – Club Service- Membership
Andrea Geary – Club Service – Club Meetings
Matthew Henry – Club Service – Fund Raising
Charlie Howard-Gibbon – Club Services – Member Activities
Pete Lescure – Club Service – Records and Outreach
Casey Carter – Member Involvement
Mary Graves Community – Service – Youth
Tim Fawcett – Vocational Service
Scott Bartley – International Service
Paul Hamilton – Foundation Representative
DIGITAL EDITION No. 503 May 31, 2023  EDITOR: Richard Lazovick PHOTOGRAPHER: Jeff Gospe PUBLISHER: Richard Lazovick