NOTE: No meeting November 8th
Next meeting


Friday, November 10, 2023



Multi-club Veterans Day Event
Fred Levin
Help us salute our veterans. Fred Levin breathes new life back into a long-standing tradition.
This is a special multi-club Veterans Day event. 
We will have an honor guard from the Sonoma County Sheriff office present colors and the attendees will pledge.  This will be followed by "A Prayer for our Veterans", then in turn, Rotarians who are veterans will give a brief talk about their service experiences.  We will close the program with Taps.
Wednesday November 15: Report & Photos about Recent Trip to Australia & Southeast Asia
Wednesday November 22: Dark for Thanksgiving
Wednesday November 29: Book "Inflamed" – Varenna & Villa Capri – The Tubbs Fire
Click here for the current calendar (Subject to updates).
UPCOMING SOCIALS & PROJECTS & EVENTS  
Redwood Empire Food Bank – 2nd Wednesday of the month.  The next one is November 8th – 5 PM – 7 PM

SRJC Rotaract Fundraiser – You can make your donations here: Click here to donate
SRJC and Sonoma State Rotaract members support the American Foundation for Suicide Prevention. If you would like to donate, you can make a donation here.
For more details and additional events, see the Announcements section below.
More socials, projects, & events coming soon!
Rotary Announcements
See the Announcements section below.
Rotary Club of Santa Rosa Bulletin for Wednesday November 1, 2023 
Opening Ceremonies:
Steve Marburger led us with the reciting of the Pledge of Allegiance and the Four-Way Test. His Reflection was on "Great Ideas."  He cited Marconi and the invention of the radio, splitting the atom, and democracy. 
Visting Rotarians:
Sean Kelsey is not a member yet, so he still qualifies as a visiting Rotarian (come on board members!  Let us vote him in!). 
Visitors:
Sally Bolger (our guest speaker), Leroy "Ace" Green, a guest of Karen Ball, and Juancho Mitchell a guest of Heather Thurber. 
Sunshine Report:
Rich Rossi's wife is doing well after surgery and will need more tests. Kris Anderson's husband is feeling much better after being hospitalized for a bacterial infection. If you have not heard, Peggy Soberanis' husband, Bill, has passed away. 
Birthdays:
Holy crap we have a lot of November birthdays!  Julia Parranto, Scott Bartley, Susan Nowacki, Charlie Howard-Gibbon, Craig Meltzner and Dan Balfe were here for the meeting.  Fred Levin is also a November birthday.  Those who were at the meeting get $25.00 gift cards to Corrick's. 
Announcements:
Denys Andrushchenko is on his way back to Ukraine with committed donations of $13,000, $8300 from our club! He had a whirl-wind trip!  Kerry Benefield from the Press Democrat wrote an article for the newspaper that was published October 25th. 
The meat social is Thursday night, November 2nd.  Keep an eye out on the website for action photos. 
We have some Salvation Army hands-on events coming up.  Monday, November 20th is a food distribution for needy families.   
We will be doing our Salvation Army bell ringing on December 2nd and 9th. See Heather Thurber or Sean Kelley to sign up.  
November is Rotary Foundation Month.  Steve Olson gave us some information the John Bown Scholarship.  John was a colonel in the Marines, so this scholarship fund is for a person in the armed services who is going to college at Santa Rosa Junior College.  John was a beloved member of our club.  The women of our club threw a birthday party for him every year on his birthday, September 16.  Besides our Rotary Club he was active with the Sonoma County YMCA, the Salvation Army, the Living Room, Redwood Empire Boy Scouts, Sonoma County Museum, Sonoma County Taxpayers Association.  He was president of our club 1989 – 1990. 
Environmental Committee Report:
Steve Marburger is looking for environmental projects that our club can do.  If you know of anything coming up let him know.  Serving on this committee are John Poremba, Debi Zaft, Heather Thurber, Kris Anderson. Steve showed us some slides and talked about the arctic ice that is rapidly melting.  By 2060, Florida may not exist, as well as New Orleans.  California will have an exceptionally large lake in the middle of the state.  Baja California will be mostly gone (do not buy that timeshare!).  Some of you might remember the talk Doug Chase gave to our club last year.  The water under the ice in Antarctica is warming and melting the ice from underneath.  
Recognitions:
Jeff and Ann gospe went to Single Thread in Healdsburg for their anniversary dinner (now that Ann had her taste buds back).  Turns out the dinner was paid for by a vendor!  That is OK.  Jeff said they were donating $250 to the John Brown Scholarship Fund. 
Kim Murphy donated $300.00 to the John Brown fund in honor of her dad, daughter-in-law, and Dewayne's retirement. 
Today's guest speaker, Sally Bolger.  Wetlands to Workforce
S
ally started her talk giving gratitiude to the Coastal Miwok tribe and to the earth.  From the time she was a child, and her first visit to Drake's Beach, she believed in W.B. Yeats quote, "The world is full of magic."  Many years ago, she got involved with the Giacomini Wetlands Recovery Project.  This land was made into a large dairy farm in the early 1900's. In 2000 the National Park System purchased the Waldo Giacomini Ranch for wetlands restoration.  Sally was there working when the last bit of earth was removed and the water from the bay started to come back to the land.  Somethings were surprisingly fast at coming back, others slower.  The birds, plants, reptiles, and other wildlife came back. Some unexpected like the bull frogs that ate the red legged frogs.  She wrote a children's book, "Fun in the Mud." When this project ended, she was without a home, job, and her relationship ended.  From there she went to the Artic National Wildlife Area, where she had never camped in her life.  From there she has been to Costa Rica, Madagascar,
Amazon jungle and Columbia.  She is now working for the Ecological Workforce Initiative which is training people for ecological restoration. "MEETING THE WORKFORCE NEEDS OF THE GROWING ECOLOGICAL RESTORATION INDUSTRY BY TRAINING WORKERS FOR LIVING-WAGE CAREERS THAT SUPPORT BOTH THE ECONOMIC VITALITY OF OUR COMMUNITIES AND THE HEALTH OF OUR ENVIRONMENT." 
Remember!  Next week we will not have a meeting on Wednesday, November 8.  We will be meeting on Friday November 10 for our newly resurrected Veteran's Day program. 
Program Slides
(Click on picture below to view this week's slides)
Santa Rosa Rotary Saying Yes! 11.1..23
Club Job Openings:
Need a person on the board for Vocational Service Recognition
Additional Pictures:
Click on the pictures below to see more great pictures from the meeting.
CREDITS
DIGITAL EDITION No. 523, November 1, 2023  WRITER: Kris Anderson PHOTOGRAPHER: Richard Rossi PUBLISHER: Richard Lazovick
USEFUL LINKS
Visit our district at: http://www.rotary5130.org
Check out Rotary International at: http://www.rotary.org
Come see us at: http://rotarymeansbusiness
Governor, District 5130
Club President
Secretary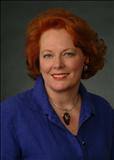 Debi Zaft P.O. Box 505 Santa Rosa, CA 95402
Board of Directors
Ann Gospe – President
Casey D'Angelo – President Elect
(awaiting confirmation) – President Elect Nominee
Kris Anderson – Past President
Debi Zaft – Secretary
Karen Ball – Treasurer
Robert Pierce – Sergeant At Arms
Julia Parranto – Club Service- Membership
(Open) – Club Service – Club Meetings
Matthew Henry – Club Service – Fund Raising
Charlie Howard-Gibbon – Club Services – Local Service
(Open) – Club Service – Records and Outreach
(Open) – Member Involvement
(Open) — Community – Service – Youth
(Open) – Vocational Service
Scott Bartley – International Service
Paul Hamilton – Foundation Representative