Club Dark November 22, 2023
Happy Thanksgiving
Next meeting
Wednesday, November 29, 2023

Click here for the current calendar (Subject to updates).
UPCOMING SOCIALS & PROJECTS & EVENTS  
Redwood Empire Food Bank – 2nd Wednesday of the month.  The next one is December 13th – 5 PM – 7 PM

SRJC Rotaract Fundraiser – You can make your donations here: Click here to donate
SRJC and Sonoma State Rotaract members support the American Foundation for Suicide Prevention. If you would like to donate, you can make a donation here.
For more details and additional events, see the Announcements section below.
More socials, projects, & events coming soon!
Rotary Announcements
See the Announcements section below.
Opening the Meeting
Before the meeting even started this bulletin writer was enjoying his lunch with President Ann before Ann decided to knock over a full water carafe and drench the entire table. So if there's anything wrong with the bulletin, I blame it on the wet pants.
President Ann opened up the meeting by inviting Craig Meltzner to kick us off with the Pledge and the 4-Way Test. Would you be surprised to learn that the microphone didn't work during the pledge? No, no you would not. Amazingly, the microphone issues were solved by the 4-Way test and then Craig gave a very nice opening thought, honoring the memory of a friend who passed away, by making the distinction between Happiness and Joy. Happiness is a solitary emotion while Joy involves others. "Let's spread some Joy!"
Visiting Rotarians and Guests
For the last time, Sean Kelsey was introduced as a guest (more on that later). Pretty sure he had more guest appearances than Joan Rivers on the Tonight Show.
Bill Hatcher introduced us to the woman who he currently lives with. Otherwise known as his wife Angie.
Our awesome Youth Exchange student, Izzy, graced us with her presence as well. I can only assume it was to get out of school!
Finally, while not a guest, it was great to see Cecil Humes back at a meeting.
Sunshine
Ginny didn't have anything to report but she didn't have the inside scoop that Jeff Gospe did so he shared that Barry Silberg is recovering from having a kidney stone removed and that he is "going out of his mind" at Memorial hospital recovering. Here's hoping Barry is finished getting stoned.
Opportunity Drawing
Heather Thurber was handling the raffle and announced it was a new pot of $23. It was a new pot but only 8 marbles in the bag. Clearly, we've lost our marbles. The crowd groaned when Heather asked Ted Wilmsen to pick the winner. I mean, asking Ted to pick the winning ticket is like asking a politician to count the votes. Amazingly, Ted did not pick his own number and Bill Hatcher claimed the winning ticket, making that woman he lives with extremely happy. Alas, he didn't pull the correct marble and donated his $10 to Polio.
Announcements
Pete Lescure promoted Curtain Call Theater in Monte Rio who has a production called Light Sensitive playing right now through December 2nd. Pete's review was "It's a kick in the butt" which will be going on their marquee any day now. You can get tickets at russianriverhall.com.
Casey DeAngelo reminded us that we won't be doing dictionaries city-wide anymore but we still have some dictionaries left to distribute to one or two schools. If you have any dictionaries left, maybe lying around in your garage next to the treadmill and Goodwill donation pile, then bring those next meeting so we can distribute them.
Ray Giampaoli wrapped up his coat drive and thanked those who gave a coat this winter.
Sam McMillan gave us a meat auction update by thanking those who bought meat and mentioned that there is some lamb and pork still available in the trunk of his car. Or something like that. I'm sure the meat is still good. To date, we have raised $7,710! That's a lot of pig!
Finally, Debi Zaft reminded us that SCARC is coming on November 30th. If you are going, let Debi know so she can RSVP for you. I'm sure she said where it was but I can't remember. I'm blaming it on the wet pants.
Rotarian of the Month
Fred Levin has been a Rotarian since the industrial revolution (or something like that, I'm not great at history) and this is his FIRST TIME winning Rotarian of the Month. All it took was organizing a great Veterans Day Lunch. Congratulations, Fred!
New Club Member
Sean Kelsey (remember him?) was FINALLY given his red badge and is now a member of our club. Sean is a Montgomery High Grad is a Captain for the Salvation Army. He is married to his wife Bonita and has six kids. He originally owned a plumbing company before deciding to make the Salvation Army a career. He has one grandson and has another one on the way. Sean is an avid cyclist and has even escaped from Alcatraz. His sponsor, Jeannie Levin, pinned him and even agreed to be a mentor ("Whatever that means." She says) Welcome Captain Sean!
Foundation Recognitions
Bill Hatcher recognized donors for the foundation. Founder Level ($1K) donors were Dan Balfe, Mark Burchill, Diane Moresi, Nicole Le, and Kris Anderson. Patron Level donors ($5K) were Jeff Kolin, Jeff Gospe and Bill Hatcher (and the woman he lives with, I assume). Finally, the Major Level ($10K) donors were Mary Graves, Steve Olsen, and Sam McMillan. Thank you all for your generous donations. Perhaps when I no longer have kids in college, I can be as cool as all of you.
Guest Speaker
Today's speaker was our very own Jeff Gospe who came to share with us his trip to Australia, Singapore, Cambodia, and Vietnam. There might have been another country visited in there but it was hard to keep up with all of those slides. Highlights included airplanes landing on beaches, cute penguins, rocky coastal shores, snakes, dingos, sharks, stickbugs, remote controlled toilets, snipers, military flyovers, temple ruins, mine sniffing rats, people driving on sidewalks, and communist propaganda. If you want to learn more, just ask Jeff. I'm sure he'll be happy to share more. Just don't sit next to Ann if there's any jugs of water nearby.
Program Slides
(Click on image below to see all of the pictures of the Gospe's adventures)
Club Job Openings:
Need a person on the board for Vocational Service Recognition
Additional Pictures:
Click on the picture below to see more great pictures from the meeting.
CREDITS
DIGITAL EDITION No. 525, November 15, 2023  WRITER: Matthew Henry PHOTOGRAPHER: Richard Rossi PUBLISHER: Richard Lazovick
USEFUL LINKS
Visit our district at: http://www.rotary5130.org
Check out Rotary International at: http://www.rotary.org
Come see us at: http://rotarymeansbusiness
Governor, District 5130
Club President
Secretary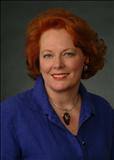 Debi Zaft P.O. Box 505 Santa Rosa, CA 95402
Board of Directors
Ann Gospe – President
Casey D'Angelo – President Elect
(awaiting confirmation) – President Elect Nominee
Kris Anderson – Past President
Debi Zaft – Secretary
Karen Ball – Treasurer
Robert Pierce – Sergeant At Arms
Julia Parranto – Club Service- Membership
(Open) – Club Service – Club Meetings
Matthew Henry – Club Service – Fund Raising
Charlie Howard-Gibbon – Club Services – Local Service
(Open) – Club Service – Records and Outreach
(Open) – Member Involvement
(Open) — Community – Service – Youth
(Open) – Vocational Service
Scott Bartley – International Service
Paul Hamilton – Foundation Representative