Next meeting
Wednesday, December 7, 2022

Club Assembly
President Kris Anderson
PLEASE NOTE: Meeting In-Person & via Zoom!  Please register.
–> Debi Zaft will email you the link for online, once you have paid.  Use this link to pay.  CLICK HERE!
Wednesday December 14: Telemedicine
Wednesday December 21: Dark For The Holidays
Wednesday December 28: Family Trivia
Click here for the current calendar (Subject to updates).
UPCOMING SOCIALS & PROJECTS & EVENTS  
Bell Ringing 2022 12/10/22
Come out and help spread some Holiday cheer. Ring bells, create smiles & raise money for the Salvation Army to carry out their mission in our community. There are still spots open.  Click Here To Sign-Up
Pepperwood – The workday is this Saturday,December 3rd, from 9 AM -10 AM. Sign up on their website if you are interested.
Guatemala School Project – The Christmas Fair is on December 10th from 10 AM – 3 PM at 101 Humbolt Avenue, weather permitting.
Redwood Empire Food Bank work party – December 14th at 5:00 PM.
Project Amigo – Last call for those who wish to attend. Currently, it is President Kris, Julia Parranto, and Rose Frances.Keep checking back.
New socials coming soon!
Rotary Announcements
Salvation Army Bell Ringing @ Safeway – This year we will be serving at both doors of the Safeway on 4th St.  This means that over the course of two weekends we will be filling 16 2-hour shifts. If we all do a little bit, we can make a huge impact. Sign up to ring with family members and friends. Ring for a shift with a new Rotaractor.  Invite one of our Youth Exchange students to ring with you and get to know them better.  Ask a new club member to ring with you.  Invite a young professional that could be a good prospective Rotarian to join you in this act of service.
Creativity is encouraged – dress up, play an instrument, sing carols, bring your kids/grandkids (they bring in the best donations!), and have fun!
–> Follow the link to sign up – https://www.signupgenius.com/go/70a0849adaa29a3fc1-bell3
Questions?  Contact our Bell Ringing coordinator Casey (Kara) Carter.
May 27 – 31, 2023: The Rotary International Convention will be in Melbourne, Australia. You can sign up now and book you room(s). This will be RI President Jennifer Jones' convention so it should be epic as the first woman RI president.
USEFUL LINKS
Visit our district at: http://www.rotary5130.org
Check out Rotary International at: http://www.rotary.org
Come see us at: http://rotarymeansbusiness
Watch The Meeting:  Did you miss the meeting?  Here is a link to the recording of last week's meeting:
(Click here for recording ) 
Please note it is only available to view until: 12/10/22
Opening
Odalis Medianero led the opening ceremonies. She selected the "13 Virtues of Ben Franklin" for the reflection. Odalis shared that since she was nine years old and her father introduced these to her, they helped her in life, especially when she struggled with algebra.
Visiting Rotarians
Mary Graves introduced Monica Morales from the Rotary Club of Rancho Cotati. Monica is considering transferring to our club, according to Mary.
Guests
Robin Yonash, just minutes from being a member of the Rotary Club of Santa Rosa, introduced her brother, Richard, and her friend Victoria.
Installation
Kris installed Robin as a member of the Rotary Club of Santa Rosa. President Kris presented her with a Red Badge and pin. Casey Carter, her sponsor, was absent today.
Sunshine
Ted Wilmsen gave an update on Bev Owen. She is in Summerfield Rehab Center. Norm has 24/7 home assistance. Please send a card to Beverly if you would like. Norm has cognitive issues. Ted suggests not contacting him.
Raffle
Nona Lucas ran the raffle today. Robin Yonash selected President-elect Ann Goespe's number, but Ann did not choose the winning marble. Instead, she was given a $10 consolation prize. Julia Parranto selected a Scratcher for winning the Second Chance drawing.
Polio Plus
President Kris suggested that everyone add a dollar to the Polio Pails to honor Dan Balfe's birthday.
Announcements
Sam McMillian summarized the Annual Report from the Rotary Club of Santa Rosa Foundation. He thanked everyone for supporting the John Brown and Larry Miyano scholarship funds this year. There are several other scholarships that they would like to get up to the $2,500 level. Donations are greatly appreciated. Visit the Foundation website for more information.
Mary Graves announced that just that morning, she had heard from the Director of Caritas Village that they would welcome our participation on December 22nd at their Christmas Carnival. They will be celebrating the moving of 78 children into the new facility. Also participating will be 20 Santa Rosa Rotaract members. Holiday activity stations will be set up for the children to rotate through for the morning. Tim Stewart has volunteered to be Santa for the event. We will be providing baked goods and assistance as well. Stay tuned for additional information.
Tim Stewart announced that the Salvation Army bell-ringing sign-ups were almost complete. There are still four slots open. From Zoom, Major Randy Hardt thanked everyone for their participation.
Steve Olsen announced that donations for the Jamison Merit Awards Program are now being accepted. This time of the year is the annual solicitation to support the FFA. Many of the students supported by the Jamison Merit Award program are from Elsie Allen and Santa Rosa High School. Last year, $20,000 was raised to provide them with funds as they prepare to purchase their market lambs, lambs, pigs, goats, and steers to be raised, exhibited, and sold at the fair. In addition, with the help of their Ag Teachers, the students learn a wide range of business and livestock management skills through the program. See the flyer, or visit the Santa Rosa Rotary Club Foundation website. Click here for the flyers: Flyer 1 &  Flyer 2.
Ted Wilmsen announced that the Dictionary Project would kick off in late December or early January. We will be covering 29 schools and delivering dictionaries to 1500 students. It is a hands-on project in the classrooms once again. Ted will notify those who have taken the lead on the schools in the past. If this is your first time participating, you should sign up to join with a more experienced Rotarian.
Paul Hamilton announced that a very close friend, James Joseph Rossi, had passed away. He was very active in FFA in Petaluma. His children and grandchildren continue to be involved in the organization. He donated $1000 to the Jamison Merit Award fund in James' memory. Thank you, Paul, for the very generous donation.
Program
Susan Nowacki introduced our guest speaker, Supervisor David Rabbitt. He is a father of three and a former business owner. He embarked on his career in public service when his three children were in elementary school. His passion for improving education for his children and all those in Sonoma County led him to run for supervisor. Since joining the Board of Supervisors, he has served two consecutive terms as Board Chairman. In 2019 he was again elected chair. Supervisor Rabbitt represents District 2, the only district that doesn't encompass any part of Santa Rosa. It includes Petaluma, Cotati, part of Rohnert Park, the casino, and west county to Valley Ford. He was re-elected for his 4th term and will begin that term in January 2023. He believes that the time he has served gives him perspective and institutional memory that help move things forward. He often can see unintended consequences based on past issues, which he sees as helpful.
Supervisor Rabbitt serves on many Bay Area boards and committees. He highlighted a number of them today.
Golden Gate Bridge District – Historically, the south county supervisor serves on the bridge district. He proudly serves as a director for the agency and the finance committee chair.
The Metropolitan Transportation Committee comprises the nine Bay Area counties. Supervisor Rabbitt is serving as chair of programming and allocation. One example of an ongoing project is the Highway 101 widening project and the work to improve the "Narrows."
SMART – Supervisor Rabbitt is finishing his second year as chair. Ridership has been growing in the last year or so following a significant dip during the pandemic. The issue of "first, last mile" will continue until there is a straightforward solution.
The Council of Governments for the Bay Area encompasses nine bay area counties. The biggest issue facing the council is housing. The commission receives the Regional Housing Allocation numbers from the state. They then pass them on to the cities and towns to address.
Water Advisory Council – Supervisor Rabbit serves on WAC and has been chair for the last seven years of the North Bay Water Reuse.
State of California Seismic Safety Commissioner – He is serving his third term, initially appointed by Governor Jerry Brown and recently re-appointed by Governor Newsom.
Current issues the Board of Supervisors is working on include the following:
– Hiring a County Administrator
– Sonoma Developmental Center Project
– Well Ordinance Moratorium
– Tribal Relations and Casino Expansion
– Vacation Rentals
– Winery Events
– Hwy 37 Policy Committee
– County Roads
Thank you, Supervisor Rabbitt, for your presentation at the Rotary Club of Santa Rosa. It was both interesting and informative.
No program slides this week
Club Job Openings:
Still need a few bulletin writers. Need a person on the board for Vocational Service Recognition
Additional Pictures:
(Click on image to view additional meeting pictures)
Governor, District 5130
Secretary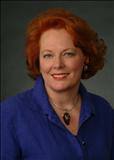 Debi Zaft P.O. Box 505 Santa Rosa, CA 95402
Board of Directors
Kris Anderson – President
Ann Gospe – President Elect
Casey D'Angelo – President Elect Nominee
Ray Giampaoli – Past President
Debi Zaft – Secretary
Karen Ball – Treasurer
Robert Pierce – Sergeant At Arms
Julia Parranto – Club Service- Membership
Andrea Geary – Club Service – Club Meetings
Matthew Henry – Club Service – Fund Raising
Charlie Howard-Gibbon – Club Services – Member Activities
Pete Lescure – Club Service – Records and Outreach
Casey Carter – Member Involvement
Mary Graves Community – Service – Youth
Tim Fawcett – Vocational Service
Scott Bartley – International Service
Paul Hamilton – Foundation Representative
DIGITAL EDITION No. 481 November 30, 2022  EDITOR: Diane Moresi PHOTOGRAPHER: Richard Lazovick PUBLISHER: Richard Lazovick