Next meeting
Wednesday, October 18, 2023

Marisa Binder
Marisa Binder, VP of Development will be speaking to us about the exciting changes at Hanna Center, formerly The Hanna Boys Center.   After 75 years of service to only male students, they are now allowing female students to attend the Hanna Academy!  They have big plans for the next 75 years as well and will be telling us all about the positive changes being made.
Wednesday October 25: Rotary in Action in Wartime Ukraine
Wednesday November 1: Wetlands to Workforce: Saying Yes! to Life
Wednesday November 8: Substituted for multi-club Vet's Day on the 10th
Wednesday November 10: Multi-club Veterans Day event
Wednesday November 15: Report & Photos about Recent Trip to Australia & Southeast Asia
Wednesday November 22: Dark for Thanksgiving
Click here for the current calendar (Subject to updates).
UPCOMING SOCIALS & PROJECTS & EVENTS  
Redwood Empire Food Bank – 2nd Wednesday of the month.  The next one is November 8th – 5 PM – 7 PM

SRJC Rotaract Fundraiser – You can make your donations here: Click here to donate
SRJC and Sonoma State Rotaract members support the American Foundation for Suicide Prevention. If you would like to donate, you can make a donation here.
NOTE: Club Dark & Social – On the 5th Wednesday of a month, the Club is dark. There will be a social on the following Saturday each month, there is a 5th Wednesday.
For more details and additional events, see the Announcements and Such section below.
More socials, projects, & events coming soon!
Rotary Announcements
See the Announcements section below.
Opening the Meeting
Welcome to President Ann's first Town Hall meeting (formerly known as club assembly).
Kim Murphy led us in the reciting of the Pledge of Allegiance and the Four-Way Test. Her Reflection was about this day, October 11th: It is National Sausage Pizza Day!  It is the 184th day of the year.  On this day in history in 1984 Astronaut Kathryn Sullivan became the first woman to walk in space.  I will also add that on this date in 1975 Saturday Night Live aired for the first time.
Sunshine Report:
– Sadly, it was announced that our oldest Rotarian, Chuck Bartley died on October 4th. Chuck joined Rotary in 1956.  He was president of our club 1965-68.  Here is Steve Olson's tribute to Chuck:
We lost one of the true legends of Rotary with the passing of Chuck Bartley on October 4, 2023 at the age of 99. Chuck missed being a centenarian by just 5 months. As a young business owner (Bartley Pump Company) joined Rotary in 1956 and immediately became involved in a wide variety of club activities. He and his close friend and fellow Rotarian Ed Anderson were the dynamic duo of Rotary and could always be counted on to liven up any activity. Leadership in Rotary came naturally to Chuck, and he wasn't afraid to tackle the biggest challenges whether it be a fund raiser, committee chairmanship or leadership position. He served as Club President in 1967-68 and served as a mentor two dozen of Presidents who followed in his footsteps including yours truly. He once told me once "just be yourself and everything will be fine" and I've cherished that advice to this very day. Chuck was genuine, generous and dedicated to Rotary for 67 years. I hope you will join me in contributing to the Rotary Legends Fund within the Rotary Club of Santa Rosa Foundation in Chuck's memory.
Steve Olson,
Past President 1994-95
The Press Democrat Obituary:
https://www.pressdemocrat.com/article/news/chuck-bartley-santa-rosa-businessman-and-civic-booster-world-war-ii-veter/
– Karen Ball will be having gall bladder surgery on Thursday, October 19th.  Kris Anderson's husband, Jim Manos, is out of Kaiser Hospital after a serious bacterial infection. He is going to Cozumel to recuperate.  Oh yeah, Kris is going too.
Raffle:
No one won last week so we are starting over with 10 marbles and a pot somewhere between $290 and $350.  Dan Balfe's number was pulled, but he got a yellow marble.  He put his $10.00 into the Polio Plus bucket…..Which reminds me!  Tuesday, October 24th is World Polio Day.  Wear your Polio Pin or bracelet if you have them.  Go online in www.MyRotary.org  and make an extra donation.
Town Hall:
Casey D'Angelo was first up to talk about this year's District Grant.  Our grant is to help the Boys and Girls Club in Roseland with their Zen Project. We are financing 20 kits to help the kids read, relax and center themselves.  He is also looking for Rotarians to read to the kids.
Julia Parranto is in charge of Membership.  This also includes member development, Rotary Information, and Red Badge committees. Members on her team thus far are Nicole Le, Ginny Cannon and Kris Anderson.  Interested?  Check in with Julia
Kim Murphy is in charge of Club Administration, which includes the Check-In Team which includes setting up for the meeting and checking in members as they arrive. The Pledge/Four-Way Test/Refection, Birthdays, Sunshine, Historian, Programs and Fundraising.  Members of her team are Casey D'Angelo, Keven Brown, Ginny Cannon, Nona Lucas, Sam McMillan and Susan Nowacki.  The Giro Bello is under fundraising and the Giro Bello lead is Rich Rossi.
Matthew Henry oversees Public Image.  Committees under this are Marketing and Advertising, the website, social media, press, photography and the bulletin. Jeff Kolin, Rich Rossi, Jeff Gospe, Kris Anderson, Matthew Henry, Richard Lazovick and Diane Moresi are on his team.  He would like another couple of people to share writing the bulletin and someone to take on social media.
Charlie Howard-Gibbon is the head of the Local Service committee.  His includes hands-on projects that we currently do at the Food Bank and Pepperwood Preserve, but also bell ringing for the Salvation Army, but also the Public Services Award luncheon, Children's Christmas, RYLA, Dictionaries, High School Recognitions, SRJC Rotaract.  Heather Thurber will be helping us develop some more service projects with the Salvation Army among other non-profits.  Besides Heather he also has Steve Marburger for environmental projects, Fred levin for the Veteran's program, Natasha for the Children's Christmas, Matthew Henry, Ted Wilmsen, Ryan Thomas, Odalis medianero and Mary Graves.
Announcements:
Former President Ray Giampaoli announced the Redwood Gospel Mission's annual coat drive is starting.  If you have any coats to give away, please bring them to Rotary and Ray will take them to the Mission.  Rick Allen added that they may need help with sorting the coats and delivering them to those in
need. Checkout the Redwood Gospel Mission website for more details.
Mary Graves says the SRJC Rotaract is looking to add members.  If you know any students at SRJC, tell them about Rotaract and refer them to Mary Graves or Odalis Medianiero.
Susan Nowacki is looking for host families for our exchange student, Isadora. Two families for approximately 6-8 weeks each.
There will be a social at the Gospe's home on October 22nd for Denys from the Rotary Club of Cherkassy Central.  He will also be our program on October 25th.
October 26 is the next SCARC meeting (Sonoma County Area Rotary Clubs).  It is being hosted by the Rohnert Park Cotati Club in Rohnert Park.
October 28 is the Rotary District 5130 Foundation Dinner in Ukiah.  More information to follow.
The meat auction and social is going to be November 2nd, 5:00 – 7:00 at Kim Murphy's ranch. Click here for the flyer:
Program……Continued…..
After all the announcements we were encouraged to talk to Kim Murphy, Julia Parranto, Matthew Henry, and Charlie Howard-Gibbon about their areas of service to our club and sign up for the various committees.  Scott Bartley was not there for International Service, but Dan Balfe stood in for him.  Doug Johnson runs the International Grants committee, Jim Green runs the International Hands-On committee, Craig Meltzner is in charge of Youth Exchange (and he needs a couple more to join that committee), Doug Landin does Rotary International Foundation, Mary Graves heads Global Rotaract and Jeff Gospe Ukrainian Relief.
When you signed up for a committee you got entered into a drawing for prizes.  Ray Giampaoli got a hand towel, Ted Wilmsen got Australian Chocolates, Casey D'Angelo a Rotary Shirt.  There was also a grand prize of a $100.00 gift certificate to a Stark's Restaurant. Who do you think won?  Of course, it was Ted Wilmsen!
Program Slides
(No program's slides this week)
Club Job Openings:
Need a person on the board for Vocational Service Recognition
Additional Pictures:
Click on the picture below to see more fun pictures from the meeting.
USEFUL LINKS
Visit our district at: http://www.rotary5130.org
Check out Rotary International at: http://www.rotary.org
Come see us at: http://rotarymeansbusiness
Governor, District 5130
Club President
Secretary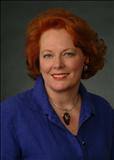 Debi Zaft P.O. Box 505 Santa Rosa, CA 95402
Board of Directors
Ann Gospe – President
Casey D'Angelo – President Elect
(awaiting confirmation) – President Elect Nominee
Kris Anderson – Past President
Debi Zaft – Secretary
Karen Ball – Treasurer
Robert Pierce – Sergeant At Arms
Julia Parranto – Club Service- Membership
(Open) – Club Service – Club Meetings
Matthew Henry – Club Service – Fund Raising
Charlie Howard-Gibbon – Club Services – Local Service
(Open) – Club Service – Records and Outreach
(Open) – Member Involvement
(Open) — Community – Service – Youth
(Open) – Vocational Service
Scott Bartley – International Service
Paul Hamilton – Foundation Representative
DIGITAL EDITION No. 520, October 11, 2023  EDITOR: Kris Anderson PHOTOGRAPHER: Richard Rossi PUBLISHER: Richard Lazovick