Next Meeting is via Zoom – October 28, 2020
Building & Rebuilding Housing – What's in our future?
Keith Woods, CEO of the North Coast Builders Exchange
(Details to follow)
–>  Debi will send you the Zoom login link for the 12:00 meeting. Feel free to put your feet up, grab a sandwich, and join the meeting. <–
UPCOMING PROGRAMS
All in-person meetings are currently on hold.  Instead, we will be holding online meetings using Zoom.  Please be on the look out for an email with the link from either Jeff or Debi.
Wednesday November 4, 2020: Deputy Fire Chief on fire prevention and power outages
Keep checking back.  New Programs coming soon!
UPCOMING SOCIALS
Keep checking back.  New socials coming soon!
USEFUL LINKS
Visit our district at: http://www.rotary5130.org
Check out Rotary International at: http://www.rotary.org
Come see us at: http://rotarymeansbusiness
Watch The Meeting:  Did you miss the meeting?  Here is a link to the recording of last week's meeting:
Click here for this weeks recording
Please note it is only available to view until 11/2/20.
Opening Ceremonies:
Pledge:  Carolyn Fassi
Refection:  Carolyn Fassi
Visiting Rotarians: 
Jackie McMillan and Susan Brints (a friend of Jackie McMillan's but also a Rotarian from Texas who has been it all:  Club President, District Governor, Global Grants, Zone Director, etc…..)
Visitors:
Emilie Parranto, Karrisa Kruse and Clement Carinalli
Sunshine Report:
Julia Parranto asked that we pray for her niece Julia Jean Marie and her husband Kevin who both have Covid-19…and their sons Nicholas and Nathan.
Paul Harris Fellows:
Today Ray Giampaoli announced the following Paul Harris Fellows:  Emilie Parranto and Christopher Gleize (courtesy of Julia Parranto, Clement Carinalli (courtesy of Sam McMillan) and Carson Whitfield (courtesy of Ted Wilmsen) Congratulations to all!  P.S. Vickie said Clem Carinalli hired her in 1982 and is active on our Wes Jameson committee.  He also helped Jackie McMillan with a fund raiser for the Sonoma Country Day School when Philip Nix abruptly quit and left town.  Sounds like Clem should be a Rotarian!
Announcements:
Hands-On project for October 29th – the Food Bank, 2:00 to 4:00.  sign up at the Food Bank's website.
Diane Moresi has another auction coming up!  A dinner for two at Franchetti's.  Be ready to bid next week!
Halloween next week!  Wear a costume!
This week's guest speaker Karissa Kruse and the Most Unusual Harvest.
Just to give you an idea of the grape impact:  60,008 acres of the county is wine grapes.  There are 18 viticulture areas.  1800 vineyard owners of which 80% are less than 100 acres, 40% less than 20 acres.  495 wineries of which 70% produce less than 6000 cases a year.  Wildfires and Covid-19 really playing havoc with wineries and crush this year.  70% of vineyard owners expect that some of their crop will be rejected this year.  Those unpicked grapes will be a loss of $151,657,081 to the vineyard owners.
5.6% of the regions Latinix area vineyard workers.  80% work full time.  20% are women. Average hourly rate is $19.87 and 30% of farmers provide workforce housing.  With Covid the wineries have had to pivot from restaurants to the consumer direct, wine shops, grocers and other outlets.  Sauvignon blanc, pinot noir, rose, and cabernet sauvignon are the top sellers.  Known brands are thriving but not the smaller, less well known.  Wineries are learning how to create an experience in the customer's own back yard. The goal is to keep Sonoma County out there:  brand recognition, sustainability measures, etc.
Questions:  Housing farmworkers- more wineries are looking to build housing for their worker.  Small wineries are going to have tough times just like restaurants and small businesses.  they are trying to get more workers tested for Covid in the fields, but it is costly.  Crop insurance is available, but it is costly.  Most who get it for frost and flooding, not for fire damage
Additional Pictures:
Governor, District 5130
Doug Johnson
Secretary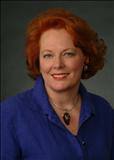 Debi Zaft P.O. Box 505 Santa Rosa, CA 95402
Board of Directors
Club Service I, Membership, Julia Parranto
Club Service II, Club Meetings, Casey D'Angelo
Club Service III, Fundraising, Diane Moresi
Club Service IV, Member Activities, Anne Gospe
Club Service V, Information Technology and Records, Pete Lescure
Community Service I, Member Involvement, Rio Ray
Community Service II, Youth, Andrea Geary
Vocational Service, Carolyn Fassi
International Service, Dan Balfe
DIGITAL EDITION No. 380 October 21, 2020  EDITOR: Kris Anderson PHOTOGRAPHER: Kris Anderson  PUBLISHER: Richard Lazovick