Next Meeting is Hybrid
Wednesday October 27, 2021
Public Health Awards:
Dr. Mase, Dr Rees, and Dr. Baldwin
Carolyn Fassi
We will be honoring three Sonoma County Public Health leaders, Dr. Sundari Mase, Health Officer, Dr. Kismet Baldwin, Deputy Health Officer, and, Dr. Rachel Rees, Director of the Public Health Laboratory for their 2020-2021 leadership in protecting the public's health along with their teams.   
–>  Debi will send you the Zoom login link for the 12:00 meeting once you have paid. Feel free to put your feet up, grab a sandwich, and join the meeting. <–
In-Person / Hybrid Meeting details:
All meetings are in-person and online meetings. In-person meetings will be located at the Epicenter Sports Center located at 3215 Coffey Lane, Santa Rosa, CA.  Use the first door, closest to Piner Road. There will be greeters at the door to guide you.
–> Please note: You NEED TO MAKE A RESERVATION IN ADVANCE so we have a proper count.  Payments received by Saturday will be considered for the upcoming meeting.  Payments after that will be for the following meeting.
–> Debi Zaft will email you the link for online, once you have paid.  Use this link for details and to pay.  CLICK HERE!
Wednesday November 10: Annual Veterans Event
Wednesday November 17: Peace Poles At School
Wednesday November 24: Day Before Thanksgiving
Wednesday December 1: 100 Year Anniversary Party

Keep checking back.  New Programs coming soon!
UPCOMING SOCIALS
Oktoberfest & Meat Auction
Oktoberfest and the meat auction were a big success!
Check out the pictures by clicking on the picture to view full slideshow

Rotary Oktoberfest & Meat Auction 2021
Keep checking back.  New socials coming soon!
USEFUL LINKS
Visit our district at: http://www.rotary5130.org
Check out Rotary International at: http://www.rotary.org
Come see us at: http://rotarymeansbusiness
Watch The Meeting:  Did you miss the meeting?  Here is a link to the recording of last week's meeting:
(No Video This week)
Please note it is only available to view until: n/a
Opening Ceremonies:
After President Ray greeted us all, Susan Nowacki led us in the reciting of The Pledge of Allegiance and The Four-Way Test. Her Reflection for today was on the origins of Halloween and the Jack O' Lantern.
According to the story, Stingy Jack invited the Devil to have a drink with him. True to his name, Stingy Jack did not want to pay for his drink, so he convinced the Devil to turn himself into a coin that Jack could use to buy their drinks. Once the Devil did so, Jack decided to keep the money and put it into his pocket next to a silver cross, which prevented the Devil from changing back into his original form.
Jack eventually freed the Devil, under the condition that he would not bother Jack for one year and that, should Jack die, he would not claim his soul. The next year, Jack again tricked the Devil into climbing into a tree to pick a piece of fruit. While he was up in the tree, Jack carved a sign of the cross into the tree's bark so that the Devil could not come down until the Devil promised Jack not to bother him for ten more year. Soon after, Jack died. As the legend goes, God would not allow such an unsavory figure into heaven. The Devil, upset by the trick Jack had played on him and keeping his word not to claim his soul, would not allow Jack into hell. He sent Jack off into the dark night with only a burning coal to light his way. Jack put the coal into a carved-out turnip and has been roaming the Earth with ever since. The Irish began to refer to this ghostly figure as "Jack of the Lantern," and then, simply "Jack  O'Lantern."
Rotarian of the Month:
Tony Roehrick is our Rotarian of the Month. Not surprising when you consider he was the chairperson of the Giro d' Wine Country and had to work not only with our club members but the Santa Rosa Cycling Club too. A big job! Thanks Tony, and well deserved.
Sunshine Report:
Dan Schell is in a rest home. He had to have the toes on his right leg amputated.
Jeff Kolin just had knee surgery.
Poinsettias:
Ginny and Diane say that they are prepping to sell poinsettias soon. The Christmas party at Vigil Lights is uncertain at this time, but they still will get their flowers.
Raffle:
The pot today was $34.00 and 7 marbles remained. Craig Meltzner had the right number, but he did not pull the blue marble out of the bag. He was kind enough to donate his $10.00 consolation prize to the Polio Plus bucket on the table.
Announcements:
Mark Burchill was able to negotiate with Santa Rosa Golf and Country Club to move our 100th Birthday Gala to 2022. We are looking at May or June. We will not have to forfeit any of our deposit.
Charlie Howard-Gibbon reminded us that the tree planting at Sugarloaf Park is this Saturday at 9:00am. Four Rotary Clubs are working together on this project. Participants should be done early enough to go home and cleanup for the………
Octoberfest is this Saturday from 3:00 to 6:00. Besides the meat auction you can pay $50.00 for a balloon to pop. Each balloon has a selection of meat with a value of $50.00 or more. Plus, you get a bottle of wine to go with it. There also will be "Rotary Squares" where you pay $10.00 per square (like our Super Bowl pool) with the chance to win a Paul Harris Fellowship worth $1000. Other prizes will be apple pies! Feel free to wear your Octoberfest finest, if you have it.
Charlie Howard-Gibbon also reminded us of the volunteer evening at the Redwood Empire Food Bank for next Wednesday, November 3rd from 5:00- 6:45pm. Contact Charlie if you need more information on Sugarloaf or the Food Bank.
Carolyn Fassi reminded us that next week's meeting will be our first ever Public Health Awards. We will be honoring three Sonoma County Public Health leaders, Dr. Sundari Mase, District Health Officer, Dr. Kismet Baldwin, Deputy District Health Officer, and, Dr. Rachel Rees, Director of the Public Health Laboratory for their 2020-2021 leadership in protecting the public's health along with their teams. She would like a bigger turnout of members and guests than usual, so as President Ray says, "Bring a guest!"
John Brown Veterans Scholarship
As we approach Veteran's day, it is customary for us to remind our members of the John Brown Memorial Veterans Scholarship and the need to continue supporting the fund. Attached is a flyer which provides background information on John and the scholarship fund. (Click Here For Flyer)
Today's guest speaker is our own Dr. Casey Carter on Regenerative Medicine.
Casey is transforming her business for the future as "Great Day Wellness" to emphasize the expansion of her business into regenerative medicine. Tim Fawcett will be the CEO. The staff includes a chiropractor, Dr. Mike, a family nurse practitioner, and a massage therapist besides Casey who has been a chiropractor and acupuncturist for many years. Regenerative medicine is the use of stem cells from newborn babies who have millions of stem cells. Simply speaking, they are injected into joints, bones, ligaments, tendons, and muscles to
help heal the inflammation that is causing the pain. You can use your own stem cells, but ours are old and not as plentiful as those that come from live births. The stem cells are mixed with protein rich plasma and injected into the areas of pain. Non-steroidal anti-inflammatory drugs (NSAID), like Aleve and Advil, make you feel less pain, but they destroy capillaries in our bodies. Dr. Arnold Caplan MD has been a leader in using mesenchymal stem cells for healing. Casey is doing free consultations so if you are interested give her a call at (707) 538-3000 and/or go to www.greatdaywellnesscenter.com for additional information.
Some of Casey's Slides
Additional Pictures:
Governor, District 5130
Dustin Littlefield
Secretary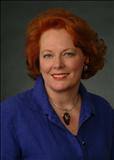 Debi Zaft P.O. Box 505 Santa Rosa, CA 95402
Board of Directors
President Elect, Kris Anderson
Club Service I, Membership, Julia Parranto
Club Service II, Club Meetings, Casey D'Angelo
Club Service III, Fundraising, Diane Moresi
Club Service IV, Member Activities, Anne Gospe
Club Service V, Information Technology and Records, Pete Lescure
Club Director, Casey Carter
Community Service I, Member Involvement, Rio Ray
Community Service II, Youth, Andrea Geary
Vocational Service, Carolyn Fassi
International Service, Dan Balfe
DIGITAL EDITION No. 431 October 27, 2021  EDITOR: Kris Anderson PHOTOGRAPHER: Jeff Gospe PUBLISHER: Richard Lazovick