Next meeting
Wednesday, October 4, 2023

State Senator
Mike McGuire
Mike is currently the State Senate Majority Leader, and has been elected by his colleagues to become the next President of the State Senate early in 2024.
He's been a champion for our kids and public schools. He went to the mat and won against President Trump on offshore oil drilling, led the charge in the legislature on wildfires, and is a leading voice in holding PG&E accountable. And no one has been more successful at securing resources to combat homelessness and build affordable housing in rural California.
He will give a brief update of state issues, followed by Q & A.
Wednesday October 11: President Ann's Town Hall
Wednesday October 18: Hanna Center
Wednesday October 25: Ukraine Update
Click here for the current calendar (Subject to updates).
UPCOMING SOCIALS & PROJECTS & EVENTS  
Redwood Empire Food Bank – 2nd Wednesday of the month.  The next one is October 11th – 5 PM – 7 PM

SRJC Rotaract Fundraiser – You can make your donations here: Click here to donate
SRJC and Sonoma State Rotaract members walked to support the American Foundation for Suicide Prevention on Saturday, September 23rd. If you would like to donate, you can make a donation here.
NOTE: Club Dark & Social – On the 5th Wednesday of a month, the Club is dark. There will be a social on the following Saturday each month, there is a 5th Wednesday.
For more details and additional events, see the Announcements and Such section below.
More socials, projects, & events coming soon!
Rotary Announcements
The Meat Auction will be on October 15th at Kim Murphy's Party Pad. Please plan on attending. Any party held at a pad promises to be a good one!
The Golf Tourney to support Ukraine refugees. October 13th. You can help them by going to https://ukrainianfamilyaid.org/ to sign up for the golf tournament or the dinner.
Stargazing BBQ Social on October 7th. Dinner will be at 5pm and stargazing starts at 7:30pm. Email Julia if you'd like to attend.
See the Announcements section below.
Opening Ceremonies:
Reflection:  Today's reflection was some favorite quotes on service, leadership, and aging:
Harry S Truman: "It's amazing what you can accomplish if you do not care who gets the credit."
Dwight D Eisenhower: "Leadership consists of nothing but taking responsibility for everything that goes wrong and giving your subordinates credit for everything that goes well."
Ronald Reagan: "Government's view of the economy could be summed up in a few short phrases: If it moves, tax it. If it keeps moving, regulate it. If it stops moving, subsidize it."
George H.W. Bush: "Any definition of a successful life must include service to others."
Mark Twain: "Do not complain about growing old. It is a privilege denied to many."
Visiting Rotarians: Sean Kelsey who is transferring his membership to our club! He is the new leader of our local Salvation Army, replacing Randy Hartt.
Guests: Today's speaker Dayna Girardelli for the Sonoma County Farm Bureau Of note!  Jeff Gospe got to the meeting on time today!  Got to be a first (well first in a few weeks).
Sunshine Report: Dan Balfe has a melanoma on his back.  We wish him good health.
Raffle: $252.00 in the pot today and only 3 marbles!  Scott Bartley's ticket was pulled, but he got a yellow marble.  Only two marbles next week!!!
Upcoming Programs:
October 4: State Senator Mike McGuire….should be fascinating!
October 11: President Ann is hosting a town hall.  She will be announcing our District Grant for this Rotary year.
October 18:  Marisa Binder from the Hanna Center on supplying homes and hope for foster youth
Upcoming Hands-On Projects:
October 7: Pepperwood Preserve seed collection.  Please RSVP on their website by October 5. Check-in and coffee at 8:30. 9:00- 12:00 is the work event. 12:00 to 1:00 is lunch (and it is always very good!).
October 11:  Redwood Empire Food Bank from 5:00 to 6:45pm
Upcoming socials:
October 7: BBQ and star party.  See Julia Parranto to buy a ticket
October 15: The annual meat auctions! This year at Kim Murphy's ranch
October 18 +/-: Meet our friend Denys Andrushchenko the immediate past president of the Cherkassy Center Rotary Club in Ukraine
November (TBD): Bowling at the Epicenter
Other Upcoming Events/Opportunities:
October 13: Ukraine Family Aid Golf Tournament
Announcements:
Steve Marburger is the head of the new environmental committee.  He will keep us informed about what Rotary is doing locally. There is a new program in the District this year for clubs to earn $600.00 for taking part in some environmental challenges.
Julia Parranto has some "Rotarian at Work" tee shirts.  See her for sizes and availability.
Recognitions:
Sam and Rita McMillan are just back from a trip to Ireland.  Poor guy, he got there and was immediately sidelined with Covid! Well, he was in Dublin, and it sounds like he was not too ill. They went to Ballycastle where his grandmother was born and visited a cousin who is also a Rotarian! He brought back a banner from the Ballycastle Rotary Club.  One of their projects is getting bicycles and sending them to Africa. He brought back a dish towel from the National Stud Farm, coasters and a wishing stone.  President Ann auctioned them off and Kim Murphy got the lot for $100.00.  Money to go to the Jameson Fund.
Today's Guest Speaker:  Dayna Girardelli, Executive Director of the Sonoma County Farm Bureau
Dayna grew up in a farming family in Marin County.  Like Susan Nowacki, she was a dairy princess.  A graduate of Tomales High School and Chico State. She knows Casey D'Angelo from when he was at Liberty School.  Paul Hamilton knows her because he knows everyone in Petaluma.  Since college she has worked for the University of California Cooperative Extension, Clover Sonoma and the California Milk Advisory Board.  Now at the Farm Bureau where their motto is to "Protect, Promote, Educate and Unite."
California is the number one state in the United States for agriculture.  In 2021 it was $49.1 billion. Sonoma County is ranked #18 in the state.
Grapes are the number one crop in California.  Farming makes up 18% of the bounty budget.
Dairy is #2 agricultural product in the state.  Most agricultural products have been declining in California, but their value has gone up.
Threats to agriculture include the possiblity of the removal of the Potter Valley Dam and other water storage and only 50% of rain water is collected.
Regulations are another threat led by consumer ignorance and misinformation. Ballot measures to decrease or end animal agriculture are out there.  Agriculture only produces 10% greenhouse gases in California, but there is a lot of misinformation on the methane that animals produce. Cost of production keeps rising and farmers can't increase their pay.  There are no processing plants in Sonoma County anymore.  Farmers have to take their animals to processing facilities in other parts of the state or bring in mobile units.
9% of agricultural land is owned by corporations.  The majority are family farms.
Program Slides
(Click on image below to view some of the program's slides)
Club Job Openings:
Need a person on the board for Vocational Service Recognition
Additional Pictures:
Click on the picture below to see more fun pictures from the meeting.
USEFUL LINKS
Visit our district at: http://www.rotary5130.org
Check out Rotary International at: http://www.rotary.org
Come see us at: http://rotarymeansbusiness
Governor, District 5130
Club President
Secretary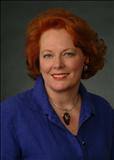 Debi Zaft P.O. Box 505 Santa Rosa, CA 95402
Board of Directors
Ann Gospe – President
Casey D'Angelo – President Elect
(awaiting confirmation) – President Elect Nominee
Kris Anderson – Past President
Debi Zaft – Secretary
Karen Ball – Treasurer
Robert Pierce – Sergeant At Arms
Julia Parranto – Club Service- Membership
Andrea Geary – Club Service – Club Meetings
Matthew Henry – Club Service – Fund Raising
Charlie Howard-Gibbon – Club Services – Local Service
Pete Lescure – Club Service – Records and Outreach
Casey Carter – Member Involvement
Mary Graves Community – Service – Youth
Tim Fawcett – Vocational Service
Scott Bartley – International Service
Paul Hamilton – Foundation Representative
DIGITAL EDITION No. 518, September 27, 2023  EDITOR: Kris Anderson PHOTOGRAPHER: Jeff Gospe PUBLISHER: Richard Lazovick